News Release
Art scholar Tyler Green to speak on 19th century photographer whose work inspired the birth of national parks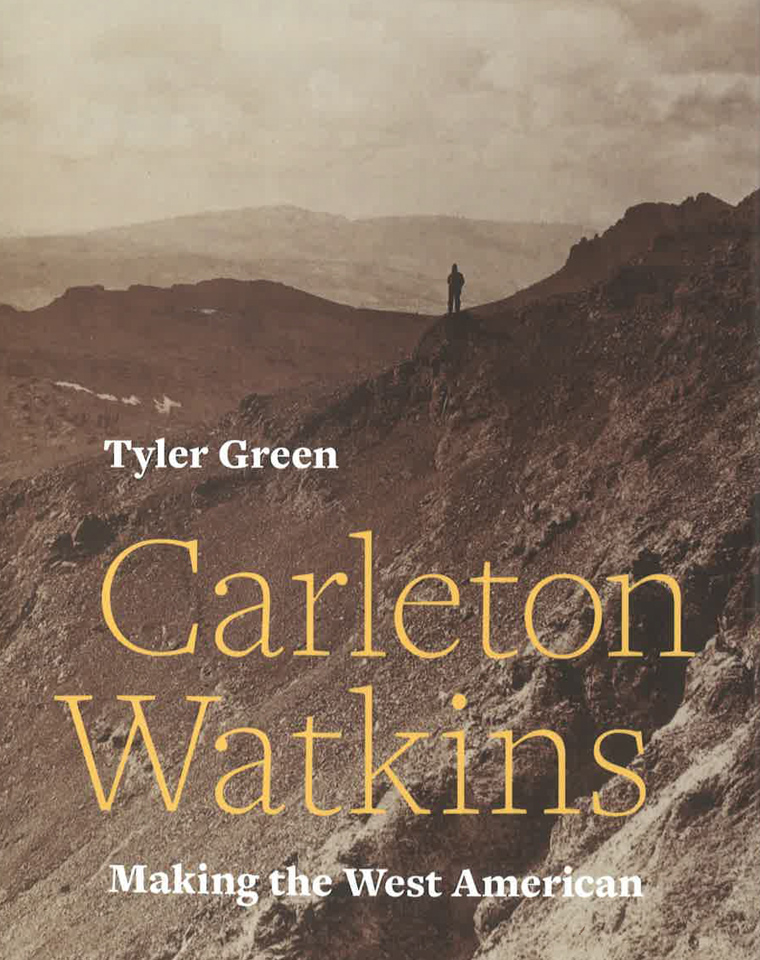 News Release Date:
September 5, 2019
Contact: Ryan Polk, 8024573368 x212
Award-winning art historian, critic, author and podcaster Tyler Green will be speaking about groundbreaking 19th century photographer Carleton Watkins on Saturday, September 14, 7pm at the Billings Farm & Museum Visitor Center. A signing of Green's book,
Carleton Watkins: Making the West American
, will precede the talk, beginning at 6pm. This lecture event is a collaboration between Marsh-Billings-Rockefeller National Historical Park and Billings Farm & Museum. Light refreshments will be provided.
Green's talk explores the surprising relationships between Carleton Watkins, New England, and the national park idea – including connections to Frederick Billings and Woodstock, VT. Considered the greatest photographer of the 19th Century, Watkins' work contributed significantly to the evolution of national identity, an idea Green examines in-depth in his book.
Green is the producer and host of
The Modern Art Notes
podcast, which debuted in 2011 and is America's most downloaded audio program about art. He lectures extensively, and has authored numerous articles and op-eds about art and non-profit art institutions in both digital and print publications.
Carleton Watkins: Making the West American
is his first book; it won the 2019 California Book Award gold medal.
Together, Marsh-Billings-Rockefeller NHP and Billings Farm & Museum comprise much of the former estate of Frederick Billings. Early in his career as a land lawyer in San Francisco, Frederick Billings worked with Carleton Watkins, before going on to serve as a railroad president, agricultural innovator, and conservationist. In July of 1861, Watkins trekked into Yosemite Valley with the intent to create images that would convey the scale and beauty of the landscape. Using a two-foot-by-three-foot camera of his own design, hundreds of glass plate negatives, and 2000 pounds of gear, he emerged two months later with thirty of the most influential photographs ever captured.
His Yosemite portfolio circulated among intellectuals and politicians in the east, and ultimately helped spur the legislation, signed by President Lincoln in 1864, protecting that special place from development. Yosemite went on to become a national park in 1890.
An exhibition of eight of Watkins' Yosemite prints, meticulously reproduced from originals in the Billings Family Archives at Billings Farm & Museum, are currently on display at Marsh-Billings-Rockefeller NHP. Titled, "Creating an American Landscape," the show is part of an ongoing series of exhibitions at the national park exploring the role of art in the American conservation movement. The exhibit is on display at the Carriage Barn Visitor Center at Marsh-Billings-Rockefeller NHP and can be viewed daily 10am – 5pm through October 31.
Watkins's 1861 Yosemite portfolio is one of the most influential artistic achievements in American history," says park Curator Ryan Polk, "but due to a series of tragic events, Watkins, the man, was relatively unknown until Tyler Green painstakingly reassembled the 19th century world around him. His book is a tremendous achievement."
"Billings Farm & Museum is delighted to partner with the Park in welcoming Tyler Green to share his insightful perspectives on Carleton Watkins, whose story touches on Frederick Billings, Woodstock, and the amazing photographs that we hold in our collection," says David Simmons, President of the Woodstock Foundation.
Admission to the program and book signing is free; reservations are strongly recommended: 802-457-2355 or by email:
reservations@billingsfarm.org
.
The Billings Farm & Museum, gateway to Vermont's rural heritage, is owned and operated by The Woodstock Foundation, Inc., a charitable non-profit institution founded by Mary French and Laurance Spelman Rockefeller. The Farm & Museum operates in partnership with the Marsh-Billings-Rockefeller National Historical Park, which was created as a gift to the American people by Mr. and Mrs. Rockefelle
r.
For further information on Billings Farm & Museum, please see
www.billingsfarm.org
or call 802-457-2355. For further information on Marsh-Billings-Rockefeller National Historical Park, please see
www.nps.gov/mabi 
 or call 802-457-3368 x222.
Last updated: September 6, 2019