Places To Go
Visit our Operating Hours page for
more information
about the hours for these exhibits throughout the year.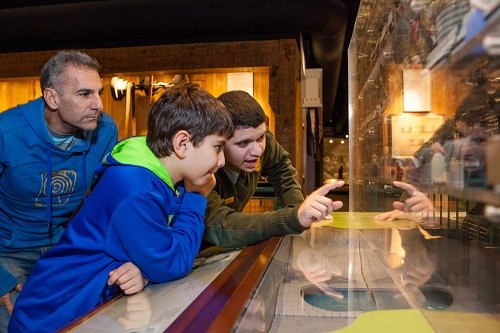 Don't miss the roar of a 1920s weave room with operating power looms! The Boott Cotton Mills Museum includes the weave room plus interactive exhibits and video programs about the Industrial Revolution, labor, and the rise, fall, and rebirth of Lowell. Adults, $6.00; Seniors, $4.00 (62+); Youths, $3.00 (6-16); Students (16+ with ID), $4.00; Children 5 and under, free.115 John Street (formerly 400 Foot of John Street), Lowell, MA. Parking is available for a fee at city garages, or on street metered parking.
Also at the museum, shop at the museum store for a large selection of mill-related books, cloth from our weave room, books for kids, and other mill-related items.

Boott Cotton Mills Museum Open Daily: 10 a.m. - 5 p.m.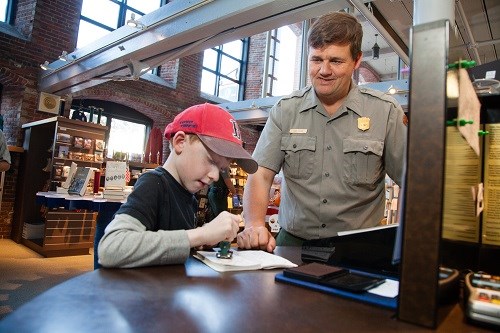 Visitor Center
Begin your visit at Market Mills, home of the National Park Visitor Center, where you can make reservations for tours, explore exhibits, visit the Children's Corner, browse our bookstore, and view the video program, "Lowell: The Continuing Revolution." Also on view by request is "Lowell Blues," a film by Henry Ferrini about author Jack Kerouac and his native city. General information on area lodging, cultural institutions, and dining is also available. 246 Market Street, Lowell, MA. Free parking is available at 304 Dutton Street.

Visitor Center: Closed For Renovations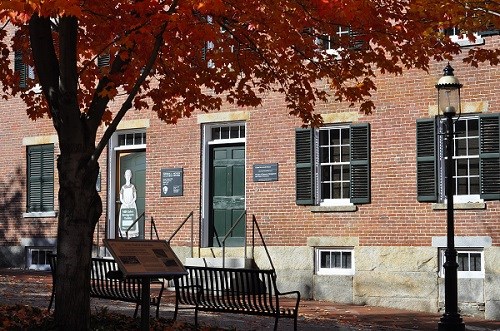 Mill Girls and Immigrants Exhibit
Explore the history of "mill girls" and immigrants in a Boott Mill boardinghouse. The Mill Girls and Immigrants Exhibit, located in the Patrick J. Mogan Cultural Center, tells the human story of the Industrial Revolution through the experiences of the working people of Lowell. Free. 40 French Street (just a two minute walk from the Boott Mills Museum), Lowell, MA. Parking is available at city garage for a fee, or on street metered parking.

Mill Girls and Immigrants Exhibit: Currently Closed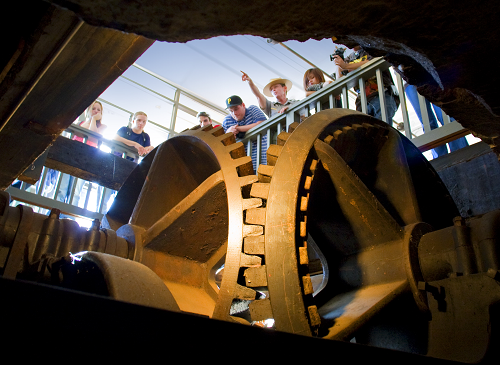 Suffolk Mill Turbine Exhibit
Discover the rumbling heart of Lowell's factories at the Suffolk Mill! Discover how the invention of the Francis Turbine fueled the power demands of the city's mills, from mechanical to electrical. Explore the inner workings below ground in this mill dating back to 1853; examine a deconstructed turbine, and learn how engineers harnessed running water for thousands of machines. Free.
660 Suffolk Street, entrance midway along canal side.
Limited metered parking along Cabot and Suffolk Streets, 15-minute walk from either the Visitor Center or Boott Cotton Mills Museum. Trolley service from the Boott Cotton Mills Thursday-Monday, approximately every 30 minutes.
Suffolk Mill Turbine Exhibit: Currently Closed


Last updated: October 1, 2020