Guided Tours
Guided tours are offered seasonally at Lowell National Historical Park. The following programs will be offered until November 5, 2022. Go to our operating hours and season page to learn more about visiting the park.

Outdoor tours may be canceled due to unsafe weather conditions, including high heat or rainstorms. If you are unsure about a reserved tour, please call us at 978-970-5000.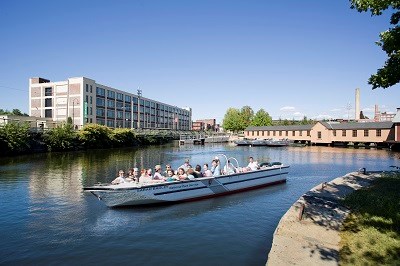 Pawtucket Canal Boat Tour
Who dug the canals? Who laid the stone walls? Who operated the locks and gates? Discover the human stories of the workers who built and operated Lowell's remarkable waterpower system. Find out who is still "working the water" today.

Canal tours include a short walk from the park Visitor Center at 246 Market Street to the boat landing at Swamp Locks. The walkway follows a gentle, paved slope. Please wear comfortable shoes.
Not Currently Offered, will resume Spring 2023

Visit www.recreation.gov to buy tickets
Day-of tickets available on a first come, first served basis at the Visitor Center
Meet at the Visitor Center (246 Market Street)
---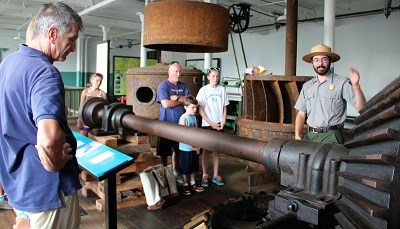 Suffolk Mill and Trolley Tour
Discover the diversity and variety of Lowell's stories. Explore how numerous factors have shaped both the city's past and its present. Tour combines a short trolley ride through the historic city and a guided visit to the River Transformed Exhibit at the Suffolk Mill. Visitors should plan for a 90 minute tour, much of which will be spent on your feet.

Not Currently Offered, will resume Spring 2023
---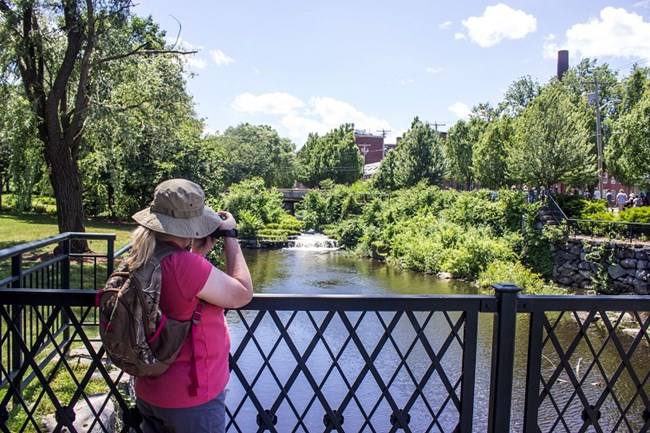 Suffolk Mill Walking Tour
Explore the stories of Lowell's "mile of mills" during this special 90 minute walking tour. View the canals and river that powered Lowell, and explore how waterpower was harnessed at the Suffolk Mill Turbine Exhibit. This tour involves roughly 1.5 miles of walking.

Not Currently Offered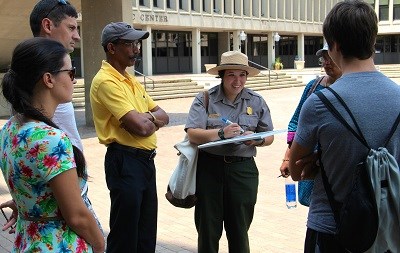 Downtown Walking Tour
Join a Park Ranger for a special 45 minute downtown walking tour. Learn about the people that have shaped Lowell over the past 200 years while you explore historic downtown sites.

Not Currently Offered

---


Last updated: November 5, 2022