Boott Cotton Mills Museum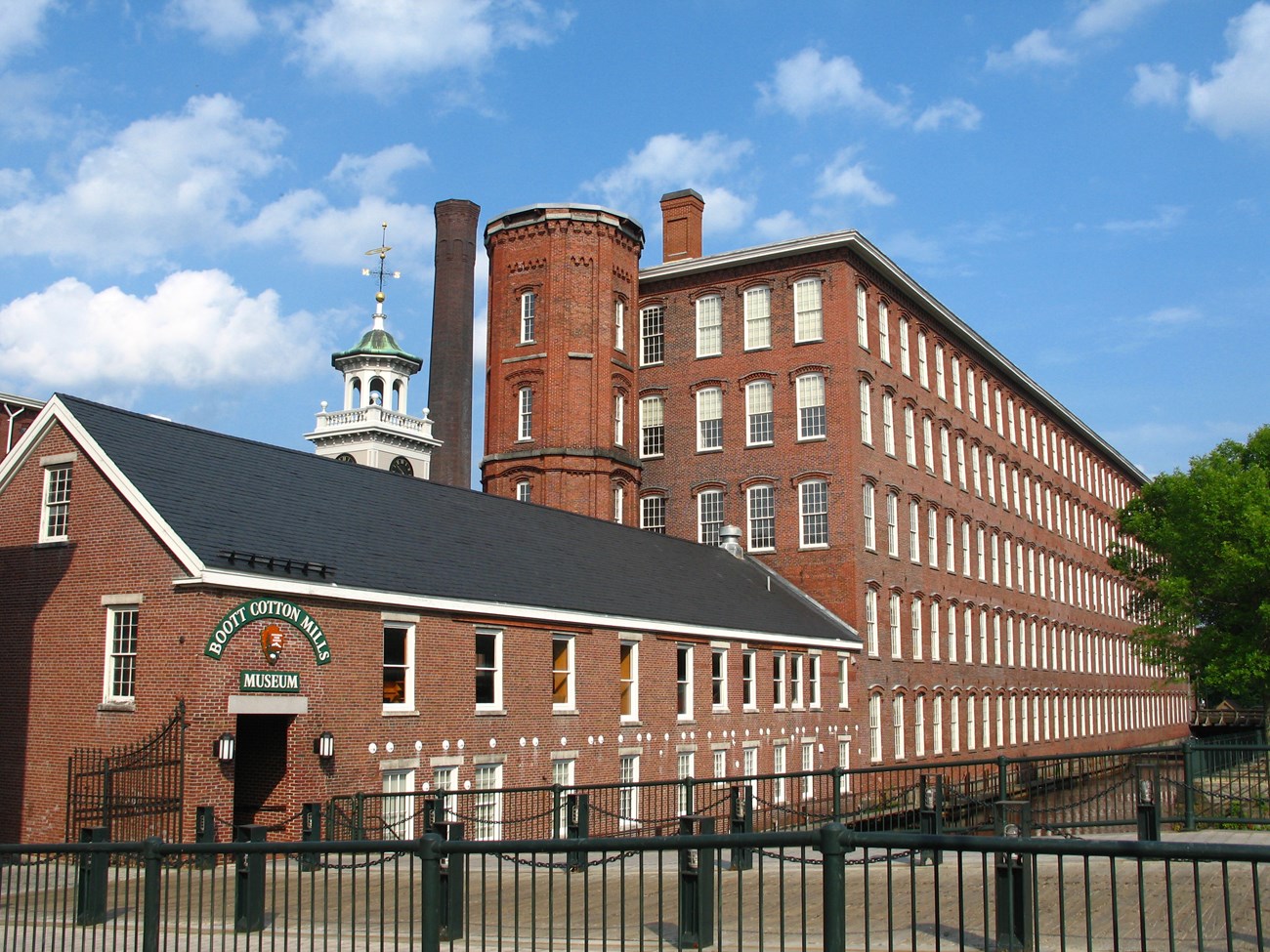 Boott Cotton Mills Museum
115 John Street

The Boott Cotton Mills Museum at Lowell National Historical Park is the best place to learn about Lowell's industrial past. Explore the stories of the workers, engineers, inventors, and investors who made Lowell the first successful planned industrial city in the United States. Learn more about the city's role as a cutting-edge developer of technology and hub of social and economic change in the American Industrial Revolution.
Hours of Operation
November 27, 2023 - March 15, 2024
Open Monday - Friday
12:00 p.m. noon - 5:00 p.m.

Open Saturday - Sunday
10:00 a.m. - 5:00 p.m.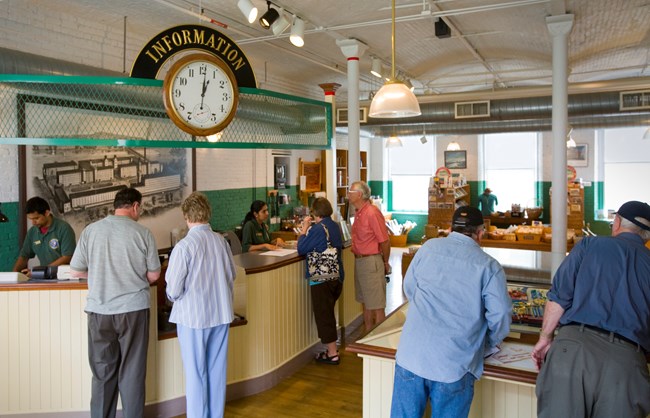 Information Desk
The Information Desk is the perfect place to start your visit to the Boott Cotton Mills Museum. Talk to a park ranger to learn more about the museum and to purchase your ticket (prices below). This is also where you can purchase an
America the Beautiful Parks Pass
and sign up for tours. The Boott Cotton Mills Museum also has its own passport stamp, which you can find here.
Museum Entry Prices*:
Adults - $6.00
Seniors (62+) - $4.00
Youths (6-16) - $3.00
Students (16+ with ID) - $4.00
Children (5 and under) - FREE
*Museum prices can be discounted if you have an America the Beautiful Parks Pass, or if you purchase a package deal which includes a boat tour.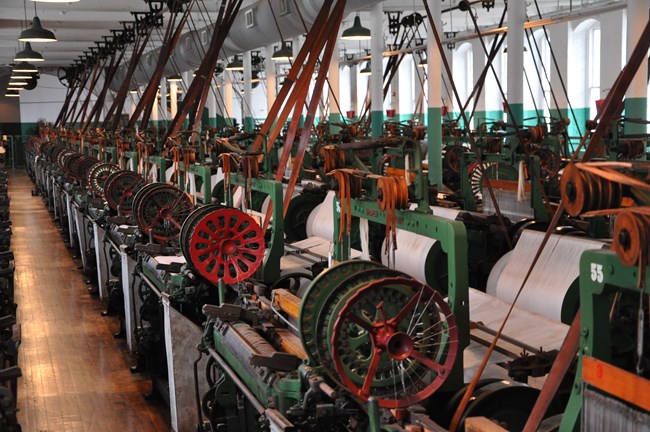 Weave Room
Past the Information Desk lies one of the museum's highlights: an expansive weave room packed with over eighty historic power looms from the 1920s that is still weaving cotton cloth! Experience just a fraction of what Lowell's mill girls and immigrant laborers would have seen, heard, smelled and felt when they worked in the mills. Talk with our friendly and knowledgeable weavers to learn more about how textiles are made.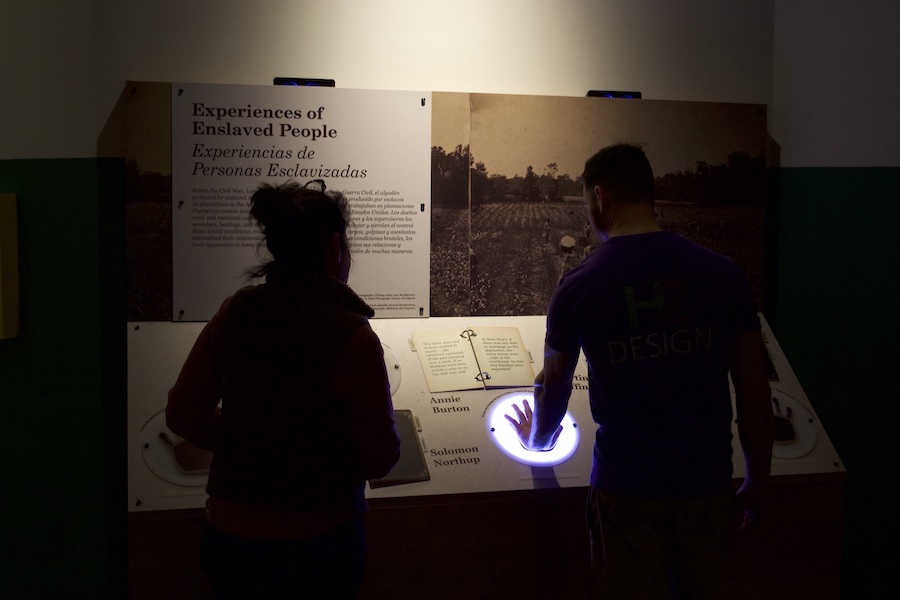 Museum Exhibits
Lowell: Visions of Industrial America Exhibit
The main exhibit at the Boott Cotton Mills Museum,
Lowell: Visions of America
covers Lowell's history from the time it was known as East Chelmsford in the 1700s through the modern day, with a focus on the city of Lowell's time as a leading innovator and economic center in the American Industrial Revolution. While exploring the museum, visitors can travel through time. By uing interactive activities and listening to personal narratives they can engage with the stories of people and industry in many ways. A park ranger or volunteer is always available on the second floor to answer questions offer talks about Lowell history.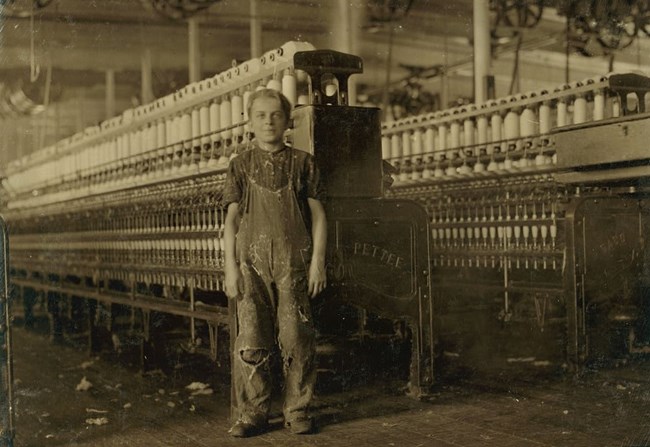 Child Labor: Documentary Photography and the Quest for Reform Exhibit
This exhibit centers on the work of two photographers, Lewis Wickes Hine and Dr. David L. Parker, who documented the injustices of child labor to bring attention to the children's plight. Hine's images, captured in the early 20th century, highlight child workers across America. Dr. Parker's images reflect the international experience of child workers in the 1990s. Taken all together, the images convey the severity and extent of this global problem.
Boott Museum Theater
Features a film highlighting oral histories by men and women who worked in Lowell's mills. Plays on a loop, enter and leave the theater at any time during regular operating hours.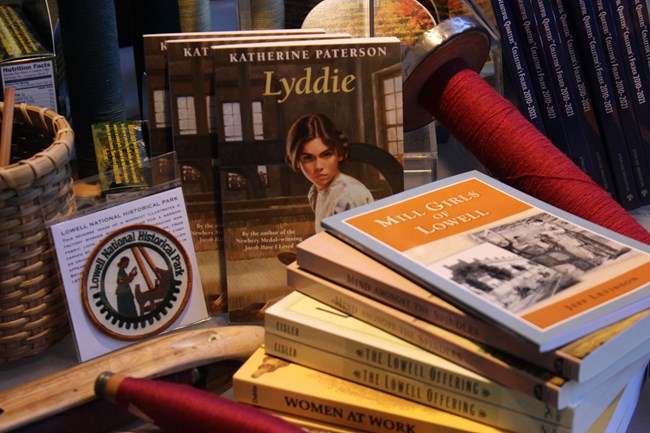 Park Store
Looking for a guide to the park's history and culture? Searching for an educational souvenir of your visit to Lowell? Start your search at the Park Store. America's National Parks, the park's cooperating association, operates on the first floor of the Boott Cotton Mills Museum. A portion of America's National Parks' proceeds are returned to the park.
Parking
The Boott Cotton Mills Museum is a 10-15 minute walk (0.6 miles) from the Visitor Center (246 Market Street) and the
Hamilton Canal Innovation District parking garage
(350 Dutton Street). Parking in this garage (only) is available to National Park visitors at no cost provided they obtain a valid parking voucher at either the Visitor Center or at the Boott Cotton Mills Museum.
If you would like to park closer to the museum, parking is available for a fee at city garages or on metered street parking. The closest city parking garage is located at 75 John Street.
Disability designated parking spaces are provided in the city parking garage at 75 John Street. The garage has a hight limitation of 6' 8" for vehicles. Vehicles that display disability license plates or a hanging placard may also park at no cost in and designated parking space within the City of Lowell.
Accessibility
For Visitors With Mobility Impairments:
The Boott Cotton Mills Museum is fully accessible. A wheelchair loan is available on a first-come, first-serve basis and is free of charge. Inquire at the National Park Service information desk for more information.
Service dogs are welcomed throughout the Park, on tours and in all facilities. For more information about service animals, please refer to the ADA service dog
guidelines
.
For Visitors With Hearing Impairments:
A variety of written information is available in the Boott Cotton Mills Museum information desk. All films throughout the museum feature captions. Please ask a staff member for more information.
Last updated: November 26, 2023