Lincoln Home Tour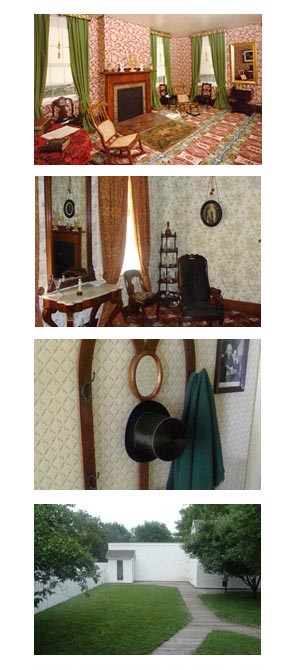 Lincoln's home in downtown Springfield has proved irresistible to visitors since it first opened to the public in 1887. Constructed in 1839 and beautifully restored to its 1860 appearance, the 12-room, Greek Revival house was Abraham and Mary Lincoln's home for 17 years.
Take a Tour
Today, the Lincolns' home draws hundreds of thousands of visitors each year. Admission to tour the house is free, but tickets are issued on a first-come, first-served basis and often fill up quickly. Each tour is limited to 15 individuals. Pick up a ticket inside the Lincoln Home Visitor Center for the 20-25 minute tour of the home. The first tour of the day begins at 9am, with the last tour begining at 4:30pm.
The ranger-led tour looks at the Lincoln family in the seventeen years they resided in the house on the corner of Eighth and Jackson Streets. Abraham Lincoln's rise as a successful lawyer and politician, along with his 1860 presidential campaign are also explored.
Highlights of the tour include:
Formal Parlor
Sitting Room
Dining Room
Guest Bedroom
Abraham Lincoln's Bedroom
Mary Lincoln's Bedroom
Child's Room
Hired Girl/Help's Room
Kitchen
Backyard
Outbuildings
Take a Virtual Tour
Through a collabration with Google Arts and Culture, it is now possible to take a
virutal tour through the Lincoln Home.
Last updated: April 14, 2017