Wilderness and Backcountry Stewardship Plan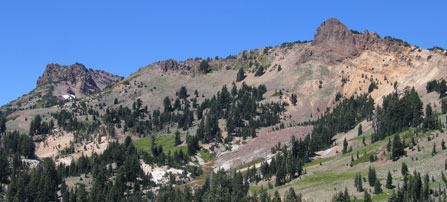 Lassen Volcanic National Park is developing a Wilderness and Backcountry Stewardship Plan. This plan will provide guidance on the management of wilderness and backcountry within Lassen Volcanic National Park, including but not limited to, cultural resources, research, and recreational opportunities such as trail use and development, camping, and stock use.
Planning Process
Lassen encourages the public to participate in two comment periods in the project planning process.
1. Internal Scoping
2. Public Scoping
3. Draft Environmental Assessment
4. Public Review
5. Final Environmental Assessment

Public Scoping
The park is currently in the initial stages of public scoping for the Wilderness and Backcountry Stewardship Plan. A brief newsletter is provided to give you information about the planning effort and invite you to participate in the planning process. During the public scoping period, the public is welcome to submit general comments, ideas, and opinions on wilderness and backcountry management at Lassen Volcanic National Park. In addition, the newsletter contains specific questions that the park would like your feedback one.
Download the Public Scoping Newsletter (pdf, 709KB)

Submit Your Comment
Comments may be submitted through the following channels:
On-line
Planning, Environment & Public Comment (PEPC) website
Mail
Lassen Volcanic National Park
Superintendent
Attn: Wilderness Planning
PO Box 100
Mineral, CA 96063

E-mail
e-mail us
Please use the subject "Wilderness Comments"
Phone
Superintendent, (530) 595-6102