Date:
February 26, 2018
Contact:
Jeremie Johnston, 806-857-3151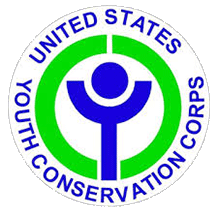 Lake Meredith National Recreation Area will conduct a summer youth work program under the authority of the Youth Conservation Corps through the National Park Service.   
Lake Meredith will hire four youth enrollees between the ages of 15-18. The eight-week program will run from May 29-July 21, 2018, and enrollees must be available to work for the entire time. Enrollees will be paid $9.00 per hour and will work a 40-hour week. National Park Service personnel will supervise the work crew and manage the program. 
Work to be accomplished includes roadside maintenance and removal of brush and debris, cleaning and rehabilitation of campsites, trail maintenance, painting of picnic shade shelters and other park facilities. Enrollees will be required to provide their own leather work boots with an eight-inch-high top and jeans. Work shirts, hard hats and other necessary safety equipment will be provided.
Youth may apply from February 26 to March 30, 2018. Applications may be picked up at Lake Meredith National Recreation Area Headquarters, located at 419 East Broadway, Fritch, Texas beginning February 26, 2018. Park Headquarters is open from 8:00 am to 4:30 pm Monday-Friday.
A resume may also be submitted with the application. Applications must be completed and returned by close of business March 30, 2018. Successful applicants will be notified no later than April 20, 2018.
For more information, contact Chief of Maintenance Jeremie Johnston at Park Headquarters: 806-857-3151.