Lake Mead

Discover Lake Mead
Lake Mead, America's largest reservoir, was created by the construction of the Hoover Dam. With more than 750 miles of shoreline, you can enjoy a day at the beach, take a boat out and disappear for hours or nestle into a cove to try to catch a big one.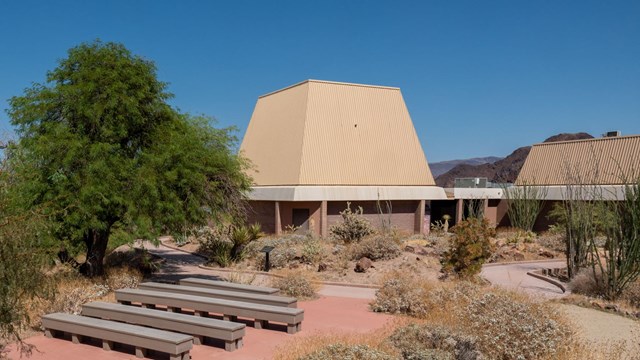 VIsitor Center
Start your day at the Lake Mead Visitor Center where rangers will help you plan your adventure.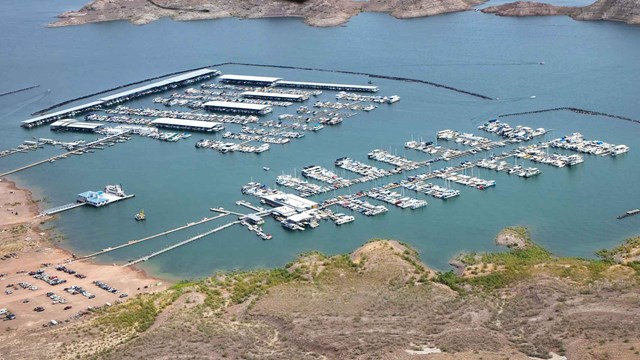 Hemenway Harbor
From here, you can launch your own boat, rent one for the day or just a few hours or take a cruise to the Hoover Dam.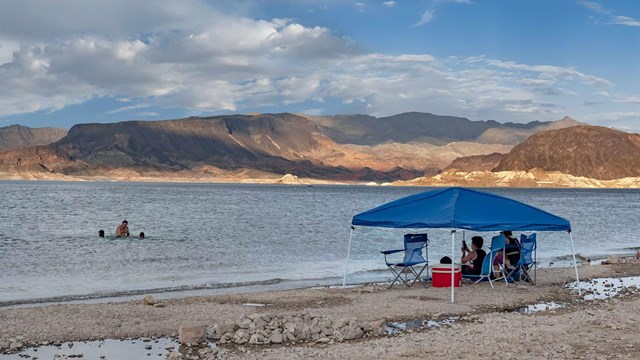 Boulder Beach
Located just minutes from Las Vegas, Boulder Beach stretches more than a mile along the shoreline of the Boulder Basin of Lake Mead.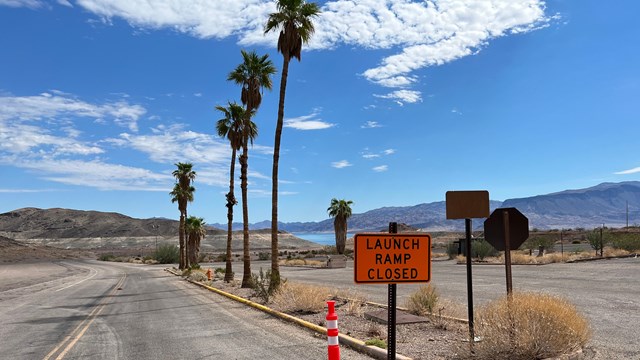 Boulder Harbor
Due to low water conditions at Lake Mead, the Boulder Harbor boat ramp is closed.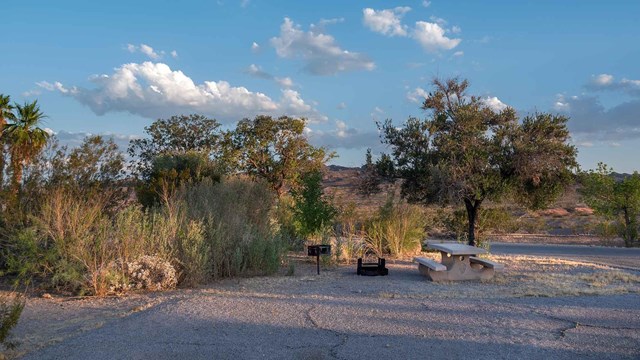 Las Vegas Bay
The perfect mix between frontcountry and backcountry. Just minutes from amenities, but secluded enough to enjoy a campout under the stars.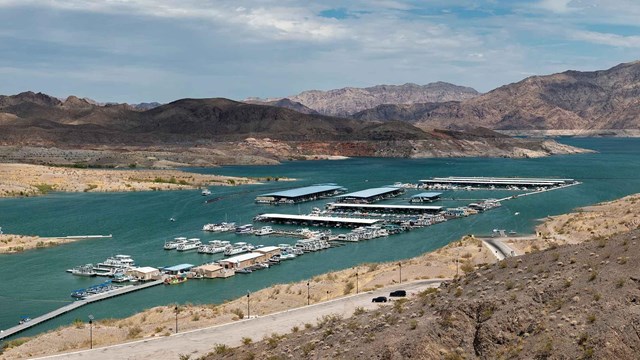 Callville Bay
Bring your own paddle craft, or rent personal watercraft, ski boats, pontoons and even houseboats. The boat ramp is closed.
Echo Bay
Camp and spend your days fishing from the shore. Or, bring your own paddle craft and explore. Boat launch ramp is closed.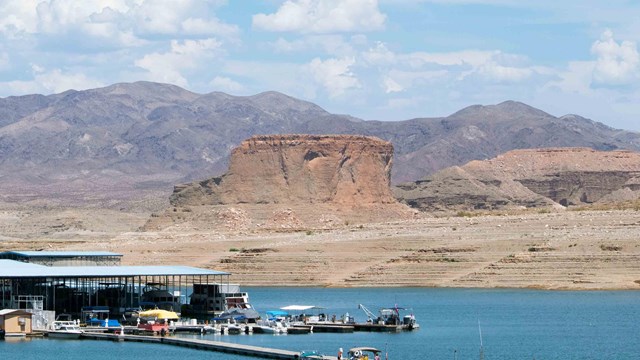 Temple Bar
Bring your paddle craft or rent a boat to explore the water. Enjoy the dark night skies by staying in a cabin, the hotel, or campground.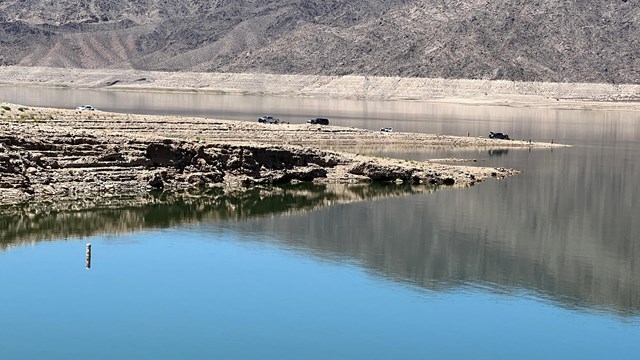 South Cove
Where the Colorado River exits the Grand Canyon and starts to form Lake Mead. Dirt boat launch requires 4wd and is at your own risk.
Last updated: November 29, 2022