Operating Hours & Seasons

Park Hours
Lake Mead National Recreational Area is open 24 hours a day, 365 days a year.
Fees apply
. Some
beaches
and other areas are day-use only, from dawn til dusk. These areas are marked on site with signs. Occasionally, temporary emergency closures may be in place. Please check our
alerts and conditions
page before visiting.
Come experience the national parks. On five days in 2022, all National Park Service sites that charge an entrance fee will offer free admission to everyone. Mark your calendar for these entrance fee–free dates in 2022:
The entrance fee waiver for fee-free days does not cover amenity or user fees for activities such as camping, boat launches, transportation or special tours.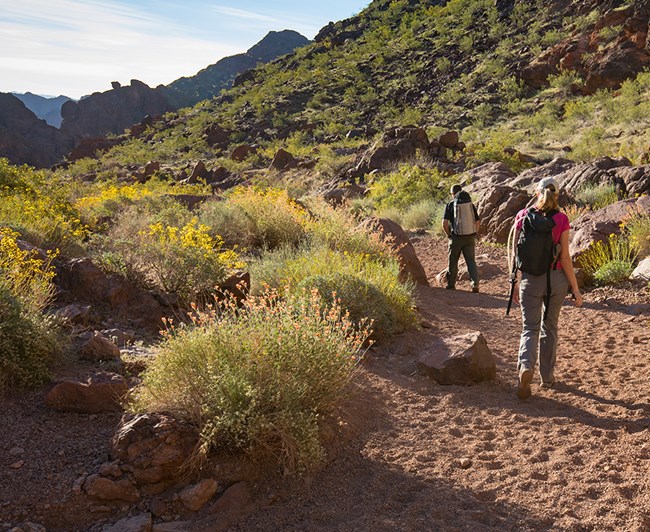 Spring
Spring at Lake Mead is one of the most popular times of the year to visit. Due to warm and sunny days and the possibility of spring wildflowers,
camping
,
hiking
and
fishing
are a few of our most popular past times.
Average Temperature:
(April, May and June): Daytime highs reach 80-98F (27-37C) degrees. Nighttime lows reach 50-66F (10-19C) degrees.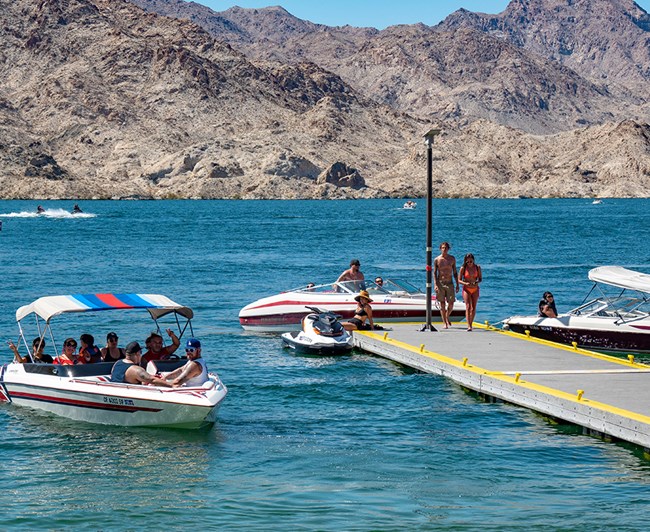 Summer
With the summer reaching record temperatures, both Lake Mead and Lake Mohave become the central focus of most visitors. Enjoy a variety of
water recreation activities
in a rugged and picturesque setting.
Average Temperature:
(July, August and September): Daytime highs reach 89-103F (32-40C) degrees. Summer can be a dangerous time due to excessive heat. Some
hiking trails
are closed for public safety. Keep water on you at all times.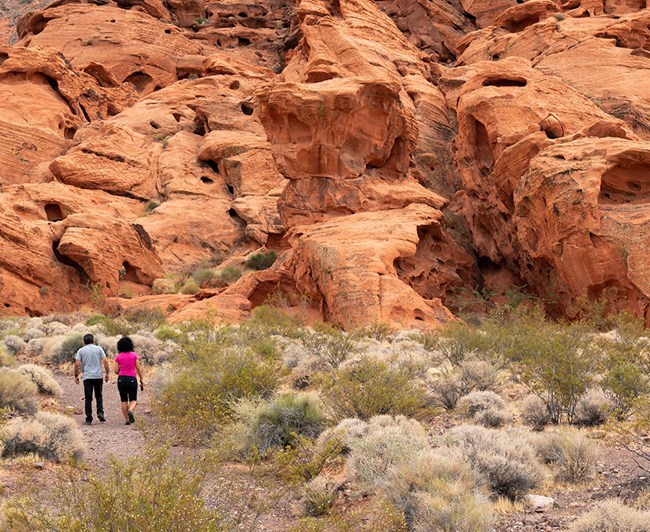 Fall
With the possibility of warm and pleasant weather,
campgrounds
become more active and are usually packed with visitors from all over the globe. Reservations are recommended.
Hiking
seasons also starts up fresh with many trails reopening until summer.
Average Temperature:
(October, November and December): Daytime highs reach 59-83F (15-23C) degrees. Nighttime lows reach 32-50F (0-10C) degrees.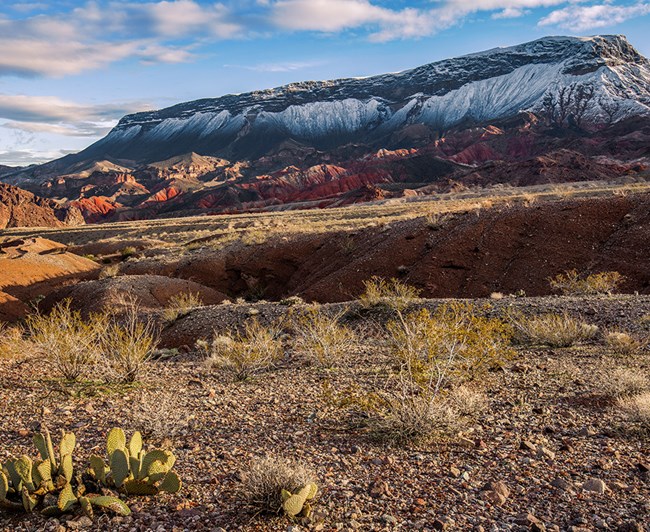 Winter
With the occasional snowcapped mountain and spectacular winter sunsets, Lake Mead becomes the tourist destination for
photographers
,
bikers
and
campers
alike.
Average Temperature:
(January, February and March) Daytime highs reach 57-69F (14-21C) degrees. Nighttime lows reach 30-40F (-1-4C) degrees.
Last updated: December 29, 2021