News Release
Katherine Landing Fuel Dock on Lake Mohave Re-opens to the Public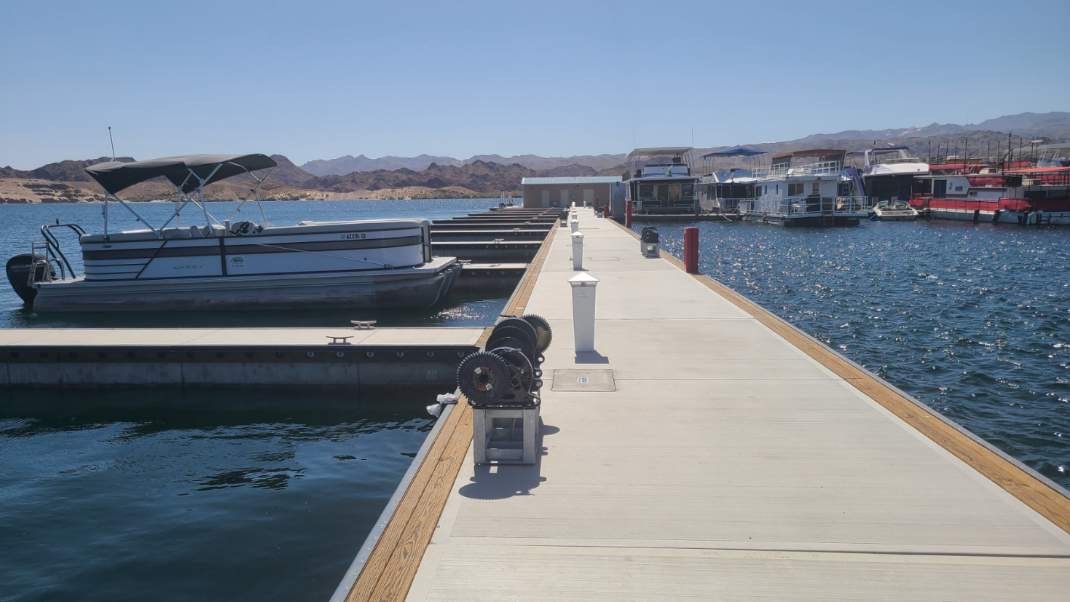 News Release Date:
May 4, 2023 For Immediate ReleaseRelease
Date: May 4, 2023
Contact:
e-mail us
Katherine Landing Fuel Dock on Lake Mohave Re-opens to the Public
BOULDER CITY, Nev. – Katherine Landing Fuel Dock, which has been closed to the public since January 19 as part of a modernization project, re-opens Friday, May 5, 2023
Katherine Landing personnel worked closely with the park's concession staff on this modernization effort, which will improve visitors' experiences by replacing a system that dated to the early 1970s. This new system supports services at Katherine Landing by safely supplying both fuel and 47 new transient moorage slips for visitors and their vessels for decades to come. 
"We are really excited about this project," said Julie Drugatz, Chief of Commercial Services for Lake Mead National Recreation Area. "This partnership continues to enhance the experience for more than one million visitors annually to Katherine Landing."
A ribbon-cutting ceremony for the new fuel dock at Katherine Landing will take place on Friday, May 5, 2023 at 10 a.m. An RSVP to info@katherinelanding.com is required for the ribbon cutting event. An after party is open to all from 5-8 p.m.  
- NPS -
Lake Mead National Recreation Area is the only national park minutes from Las Vegas that offers Joshua trees, slot canyons and night skies illuminated by the Milky Way. The park's rocks are as red as fire and the mountains are purple majesties. Lake Mead is the country's first and largest national recreation area and the fifth most visited national park in the country. Follow us at
www.nps.gov/lake
or on
Facebook
,
Twitter
and
Instagram
.
Last updated: May 4, 2023