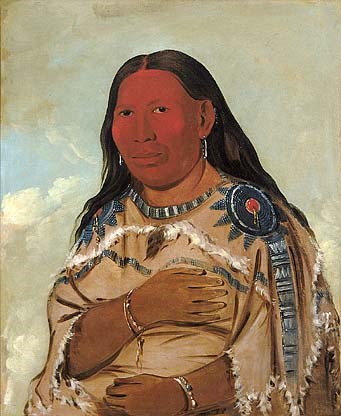 The Knife River region has been home to people for perhaps 11,000 years. Very few objects remain for us to learn from the cultures who lived here, but early written records and large quantities of cultural material document how the Hidatsa lived in earthlodge villages overlooking the Knife and Missouri Rivers for 500 years. They developed a prosperous way of life in harmony with nature and the cycle of the seasons.
The Mandan and Arikara joined the Hidatsa in settled villages south along the Missouri River. Together these three groups pioneered agriculture on the Northern Plains while still hunting bison and gathering wild edibles. Despite their links as earthlodge peoples, conflict and competition were not unknown between these three communities.
Tribes from across the Northern Plains journeyed to these permanent villages to trade, socialize, and make war. The Sioux, Cheyenne, Crow, Assiniboin, and Ojibwe along with white traders, explorers, and artists made the Knife River Indian Villages an exciting and cosmopolitan place. Foreign visitors also brought new diseases that dramatically altered communities and cultures and led to the end of the traditional lifestyle in the Knife River region.