Arikara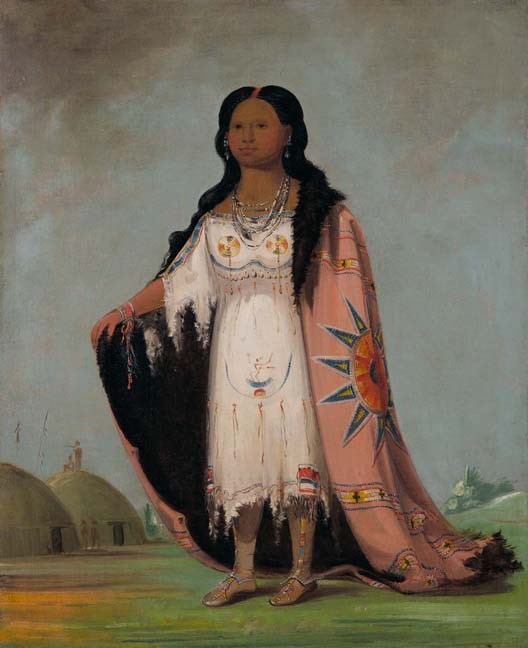 The Arikara, or Sahnish, trace their origins to Central America and then migrated through present day Texas and Louisiana. Archeological evidence supports oral history accounts of extensive migration up and down the Missouri River.
Explorers and traders found the Arikara living in fortified earthlodge villages at various points along the Missouri River from Nebraska to the North Dakota state line. In 1804, Lewis and Clark encountered the Arikara living in three villages at the mouth of the Grand River in northern South Dakota. They estimated a population of 3,000 individuals.
The death of an Arikara chief on a diplomatic mission to Washington D.C. increased hostilities between the Arikara and whites at the beginning of the nineteenth century.
Smallpox
A smallpox outbreak in 1837 decimated the Arikara who had just recently moved north, joining a group of Mandan at the Knife River area. They suffered a second smallpox outbreak in 1856, leading to their move upriver to join the remaining Mandan and Hidatsa at Like-a-Fishhook Village in 1862.
Today, the Arikara are part of the Three Affiliated Tribes or Mandan, Hidatsa, and Arikara Nation. They are centered on the Fort Berthold Reservation in west North Dakota but live all over the United States and the world.
Last updated: June 22, 2020