Chilkoot Trail Conditions Report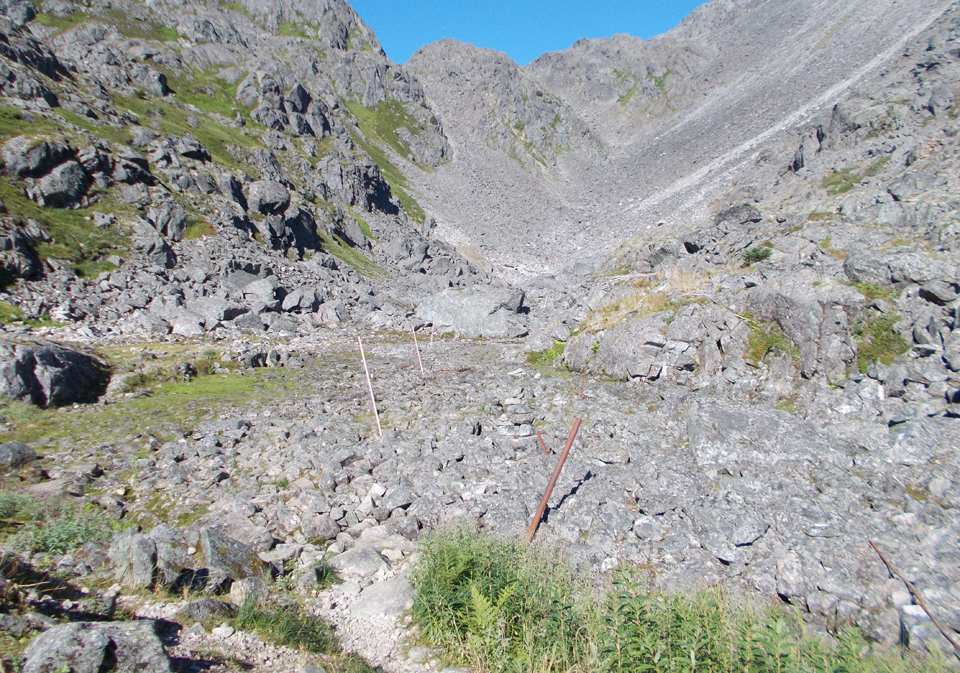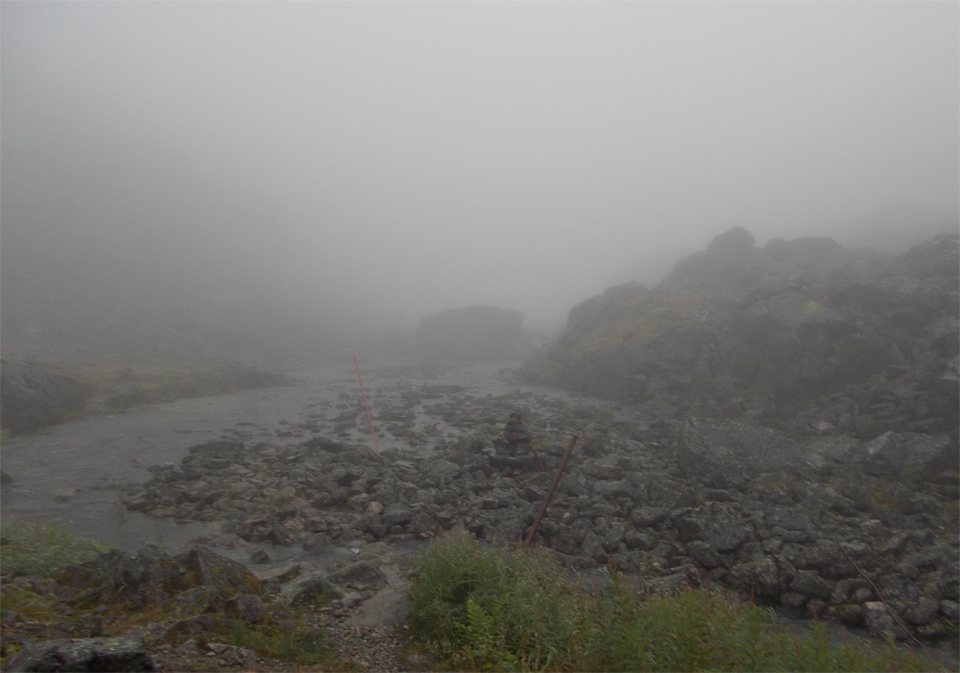 Looking from the Scales toward Chilkoot Pass on August 21st.
NPS photo/A. Brady
The same view two days later, August 23rd.
NPS photo/A. Brady
---
CHILKOOT TRAIL CONDITIONS
July 23, 2017
EMERGENCIES
U.S. Park Service Rangers and Parks Canada Wardens are on patrol. There is no cell phone coverage along the trail. Iridium Satellite phones may work in some areas. Satellite phone users may seek 24 hour emergency assistance through Denali Dispatch at 1-907-683-2276 in the US or Jasper Dispatch at 1-877-852-3100 in Canada. At Log Cabin your closest contact for help is Canadian Customs at Fraser (four miles south of Log Cabin parking lot along the Klondike Highway). Bad weather conditions may delay medical or rescue assistance for several days. Helicopter medical evacuations from the trail will cost a minimum of $1800. Trail hikers are advised to consult their medical insurance policies before starting their hike.


TRAIL
The Chilkoot Trail is snow free to the Scales area. Expect some wet & muddy sections on the trail particularly on the lower sections. Golden Stairs are snow free, snow starts again at false summit where there is a steep, icy section. From the Pass to the north end of Crater Lake expect snow and then patches of snow to Happy Camp. Use caution in transition zones. Snow is quickly melting and leaving some water on the trail (bring extra socks!!) Shelters are available at all campgrounds (except Deep Lake) for preparing meals and warming up. Increased travel times and delays can be expected under certain weather conditions and white-outs. Trekking poles highly recommended. .
WEATHER
Weather conditions above tree line change quickly and can be more extreme as elevation is gained. Rain, fog, high winds, snow and sleet can be expected any time of year. Temperatures near freezing at night at higher elevations should be anticipated. Come dressed and prepared for hypothermic environmental conditions. Snow travel and sunny days warrant sunscreen, protective hat or visor and sunglasses. This summer has been very wet and cold on the trail especially the long day (average hiking time 8-12 hours) over the Pass so be prepared! Wear synthetic layers, bring extra socks, extra layers, raingear, hat, and a good attitude!
Explore the weather conditions for the last 24 hours at
Dyea (Taiya River bridge)
REGISTRATION
A permit is required to overnight on the Chilkoot Trail. Hikers are required to register and pay fees with the International
Trail Center
on 5th & Broadway in Skagway prior to hike. Hikers also need to show passport and fill out paperwork for Canadian Customs. Hours of operation are 8am-5pm daily.
BEARS
CURRENTLY THERE IS A BEAR WARNING AROUND LINDEMAN CITY. Hikers are encouraged to hike and camp in tight groups of four or more. Brown and black bears are encountered frequently on the trail. Sow and two cubs in the Bennett area. Stay on the trail, travel in groups if possible make noise! Use food storage devices that are located at all of the designated campgrounds. For your safety cook and eat at shelters, so as to keep food smells away from your tent site. Do not leave pack unattended at any point on the trail. Pack out all garbage! Do not place wrappers and trash in wood stoves!

For additional information stop by the NPS
visitor center
in Skagway or call (907) 983-9200. This report is intended to stress the changing trail conditions only and will not substitute for the essential information found in other brochures and your own common sense. For online information, visit
our Chilkoot Trail page
.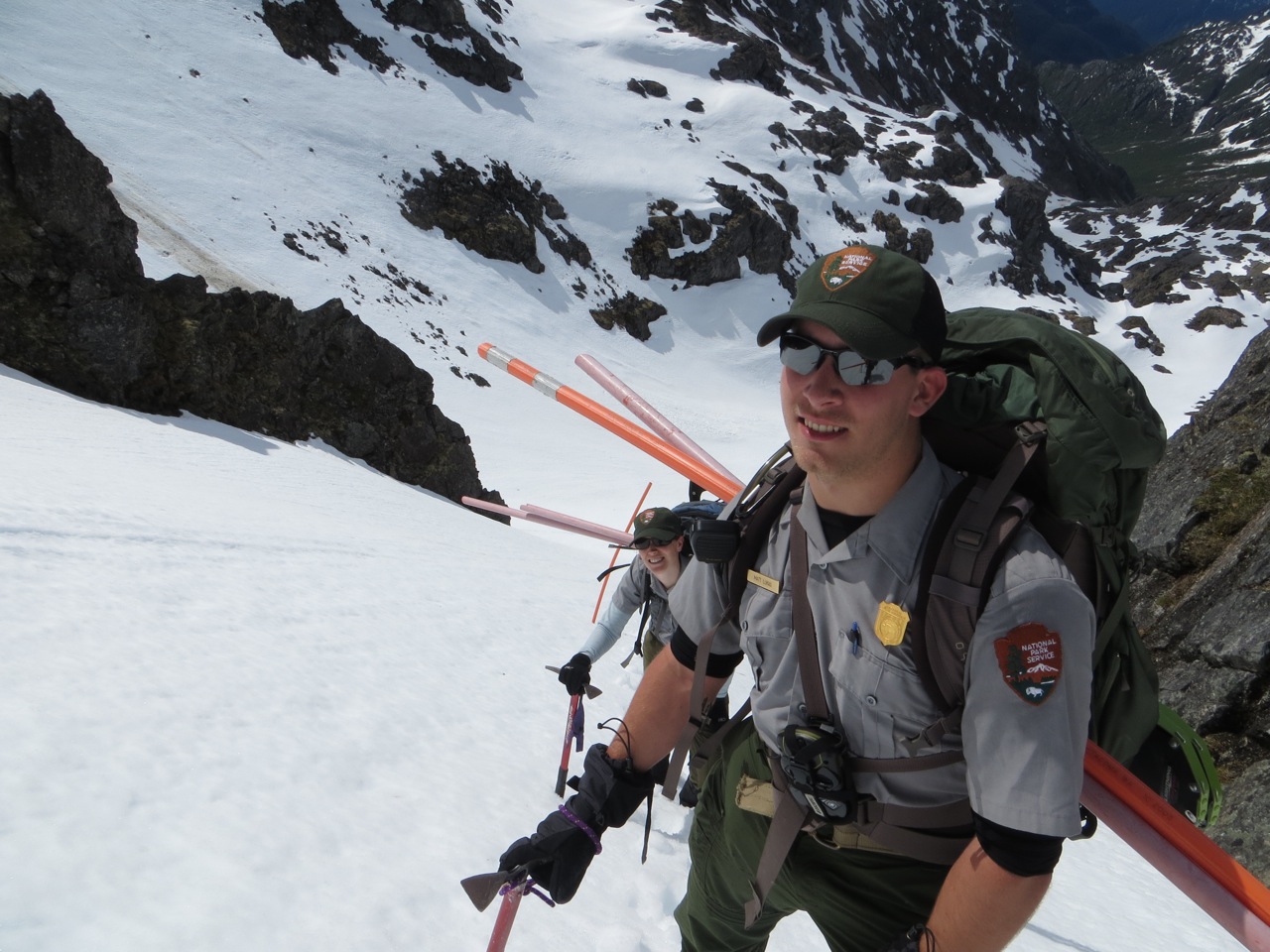 Last updated: July 24, 2017