Chilkoot Trail Permits
PERMITS ARE REQUIRED TO HIKE THE CHILKOOT TRAIL FROM JUNE 1 THROUGH THE FIRST WEEK OF SEPTEMBER
Follow these steps to get your Chilkoot Trail permit
1. Decide when you want to hike
The trail is marked and staffed during the peak hiking months of June, July, and August. During these months a permit is required to overnight hike on the Chilkoot Trail. Most hikers spend 3-5 days hiking the trail, but your trip could be shorter or longer.
2. Choose your campgrounds
When you reserve your permit you must designate which campgrounds you are going to use.
3. Decide how you will leave the trail
The Chilkoot Trail ends at Lake Bennett, British Columbia. This historic site is not accessible by roads. You will need to arrange transportation from Lake Bennett. As of spring 2019, shuttle services from Bennett are:
4. Call Parks Canada to make your reservation
Permits for the trail each year can be reserved starting in the fall the year before. General reservations for 2020 will be accepted as of Tuesday, January 7, 2020. Reservations for large groups (9 to 12 people) in 2020 are accepted as of September 9, 2019.
To reserve, call Parks Canada at 1-867-667-3910 or toll free from Canada and the U.S. 1-800-661-0486. When reserving a permit you will need to choose your dates on the trail, select your campgrounds, and pay for the reservation and permit with a credit card. Please be advised that prices for trail permits change annually. Check in the winter to get prices for the upcoming summer season.
2020 Chilkoot backcountry permit fees
Overnight Fees:
Combined US/Canadian Chilkoot Trail Trip Permit: $62.05 (CDN) per adult; $30.98 (CDN) per youth (ages 6 - 16)
US ONLY Trip Permit: $27 (CDN) per adult; $13.50 (CDN) per youth
Canadian ONLY Trip Permit: $35.05 (CDN) per adult; $17.48 (CDN) per youth
Day Use Fees:
Canadian Day Permit: $10.02 (CDN)
US Day Use: no fee or permit required
Reservation Fee:
Reservation fee: $11.96 (CDN) per hiker (in addition to permit fee)
All fees are quoted in Canadian funds and may be subject to change. For more information about Chilkoot fees visit Parks Canada's website.
5. Attend trail orientation and pick up your permit
You must pick up your Chilkoot Trail permit in person at the Trail Center in Skagway, located on Broadway between 5th and 6th Avenues. You must have the physical permit with you when you hike.

Trail orientations are mandatory and scheduled at 8am, 10:00am, noon, 2pm, and 4pm daily during the permit season. Please allow approximately 30 minutes for an orientation. The 8am orientation is often very busy and can take longer. Everyone hiking must attend, not just the permit holder. Hikers are encouraged to view an optional 13 minute bear safety video that is shown before and after orientations, as well as on demand throughout the day.
Frequently Asked Questions About Permits
1. What do I do if the dates I want are not available?
A maximum of 50 hikers a day are permitted to enter Canada over the Chilkoot Pass. 42 of those spots can be reserved in advance. The remaining 8 spots can be reserved on a first-come, first-served walk-in basis at the Trail Center in Skagway. Walk-ins can be made the day before or day of your hike.
2. I already have a reservation, can I add another person?
Yes, as long as there is space on the days for your permit. Call Parks Canada at 1-867-667-3910 or toll free from Canada and the U.S. at 1-800-661-0486 to check availability and make changes.
3. Can I cancel my reservation?
Yes, you can cancel your reservation up to 30 days in advance and receive a full refund. To cancel a reservation, or ask about canceling one within 30 days of hiking, call Parks Canada at 1-867-667-3910 or toll free from Canada and the U.S. at 1-800-661-0486.

4. Can I make my reservation online or via email?
No, to make advance reservations you must call Parks Canada. If they do not answer, leave a message and they will return your call.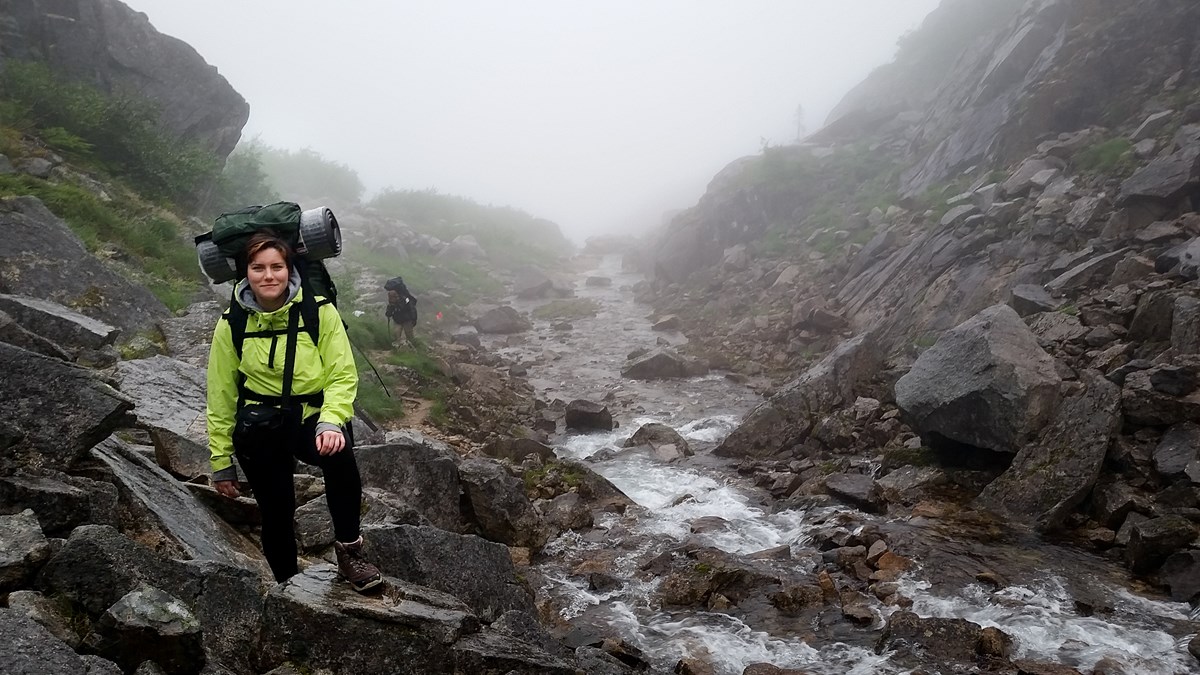 Last updated: January 2, 2020