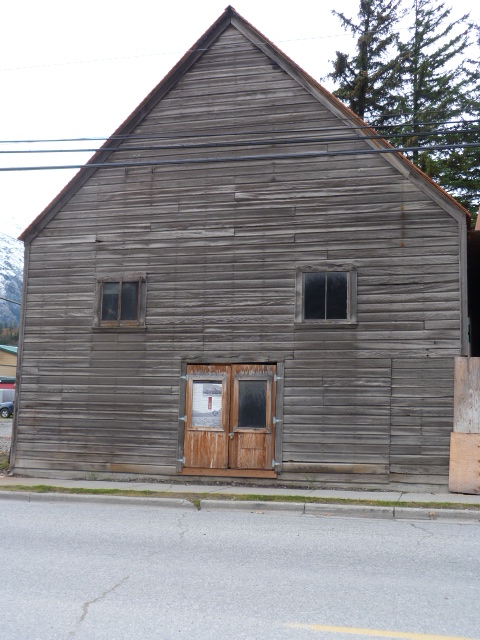 News Release Date:
January 10, 2014
Contact: Cynthia Von Halle, 907-983-9206
A new publication from Klondike Gold Rush National Historical Park outlines the history and recommended preservation for the Meyer Building and the YMCA. These two gold rush era buildings were donated by the Rasmuson Foundation to the National Park Service in 2008. Many drawings and photographs make this book an interesting compilation about Skagway's history. Prior to NPS ownership, George Rapuzzi used these areas for storage and a warehouse for his extensive collection of Skagway artifacts. This written account serves as a great introduction to Skagway history moving from transient settlement to a permanent community. The National Park Service has been stabilizing both buildings since 2010. The long term plan is to provide museum exhibits and public access to gold rush era photographs and documents.
Located on the historically prominent location of Fifth Ave. and State Street, the Meyer building hosted the Arctic Meat Company and the Arctic Telephone Company, owned and operated by Herman Meyer. The same year, 1899, Meyer rented out the northeast corner to the Brown Shoe Company, which sold 500 pairs of shoes in the first week of business.
The adjacent YMCA Gymnasium was the first YMCA in Alaska. Although short lived as an organization, the group provided recreation and sponsored a camera club and a debate team. The wooden gymnasium provided a gym, baths, and a handball court.The enrollment peaked in 1900 and then dropped as Skagway's population declined. By 1902, the gym was converted to a cold storage facility for the Arctic Meat Company.
The report fully illustrates all architectural elements with condition assessments and contains a summary of restoration work completed. The appendices are loaded with photographs, including many illustrations of the historic artifacts taken from the floor and walls of the YMCA. A list of debate topics revealed during preservation, written on tar paper under paneling can be found here in its entirety.In appendix F, the reader finds concise descriptions of the L Company, 24th Infantry (Colored) troops and the controversy surrounding their membership. Free copies of the Meyer Building and YMCA historic structures report can be requested by calling Karl Gurcke, Park Historian at 907-983-9214.