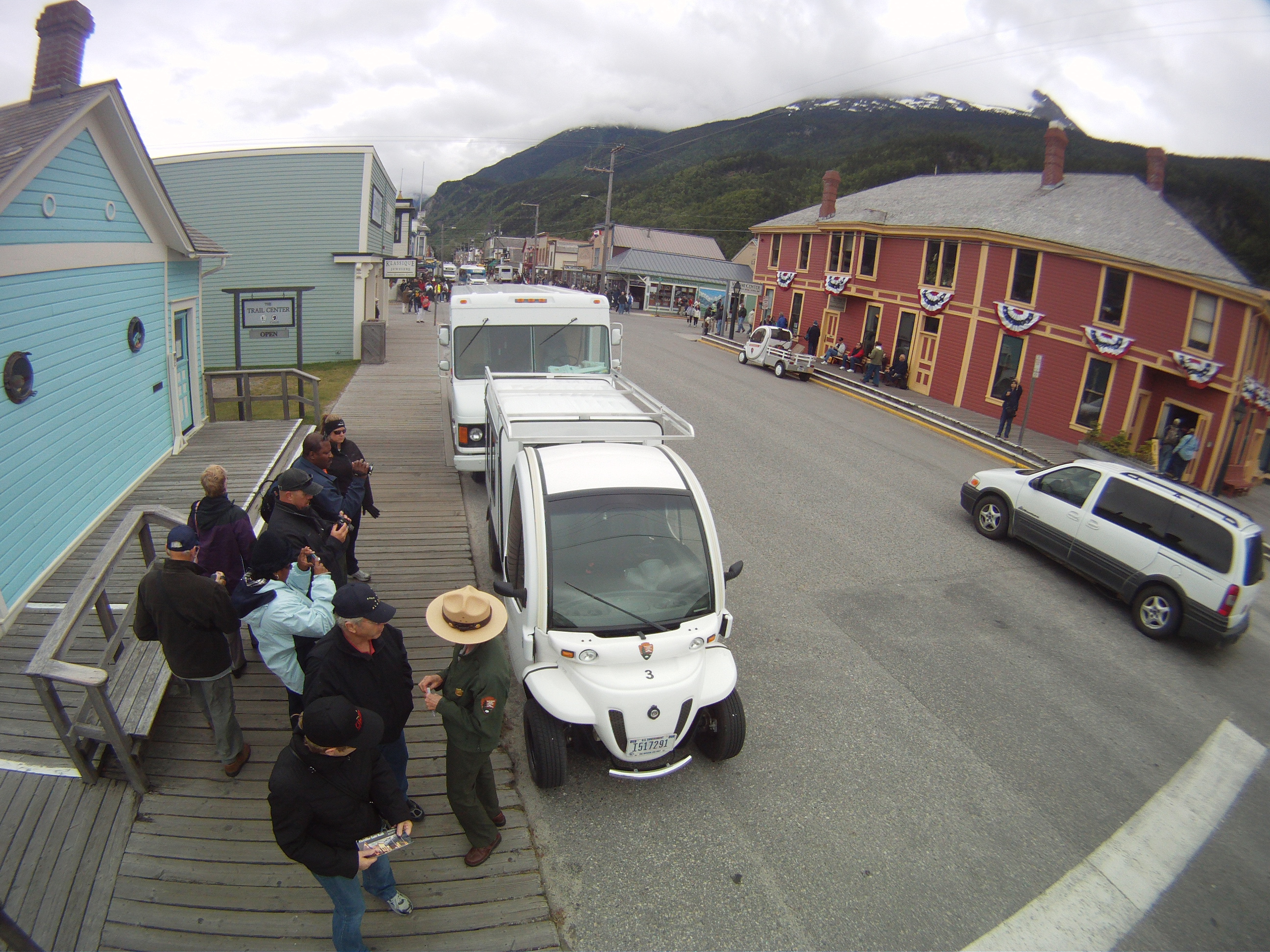 News Release Date:
January 18, 2013
Contact: Cynthia Von Halle, 907-612-0549
Klondike Gold Rush National Historical Park received 2nd place for their "Glacier Powered The contest video winners will be featured at National Park Service conferences, on park and public websites, and on the recently released My Green Parks intranet site.  These videos help educate the public and other NPS staff about what they can do to contribute to our mission by integrating sustainability into their daily lives or park operations.  
Superintendent Mike Tranel recently expressed his appreciation for the creativity from park staff. He said, "I really appreciate Cory Thole, Amanda McCutcheon, Scott Logan and Ruth Kerr for doing a great job on this video without much notice. We've seen a lot of interest from our visitors in our electric vehicles, which the city also owns, and it's good to get the word out on how we can be more efficient with our everyday transportation. As the video shows, it's hard to beat the interpretive opportunities for the "Greening the Parks" message when you have a glacier-powered electric vehicle parked on Broadway on a summer day with four cruise ships in town." 
The My Green Parks Video Contest was designed to simply tell the great stories of sustainability that are happening every day in national parks.  Sharing these stories helps everyone understand that the actions taken during the course of a workday really do conserve energy, reduce waste, and decrease their carbon emissions. "Glacier Powered Vehicles" is now live and being shared at: https://www.youtube.com/user/SustainabilityNPS