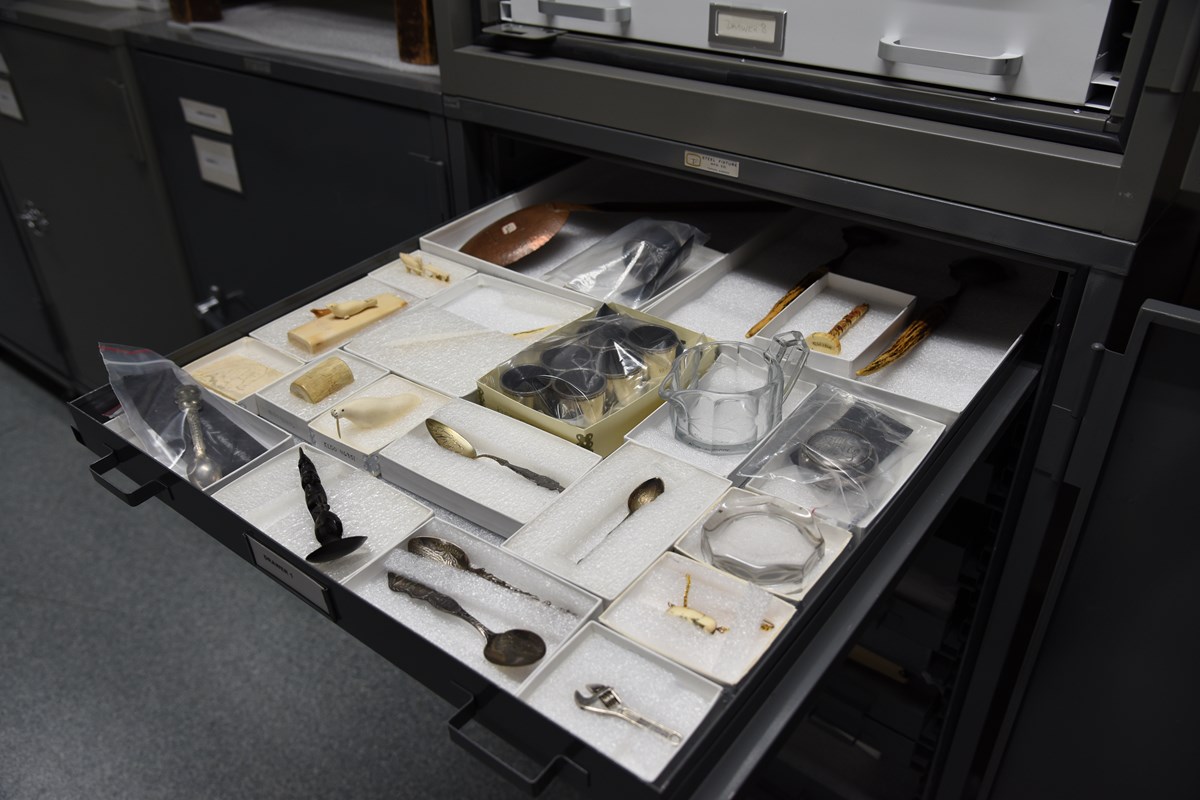 The cultural collection in the museum is divided into three parts: archeology, history, and ethnology.
Uncovering the Past- archeology collection
Archeological excavations have been going on since the park's creation in 1976. Excavations happen on a regular basis. Before a new structure can be built, restored, or conserved, an excavation occurs. Excavation is also done for compliance reasons, routine surveys, or through special funding. Most of items recovered through excavations in Skagway are from the 19th and early 20th century. However, modern trash, such as candy wrappers, can be unearthed as well. Archeological objects make up a big chunk of the cultural collection. About 63% of the park's collection or 168,626 items are archeological artifacts.