Cultural Collection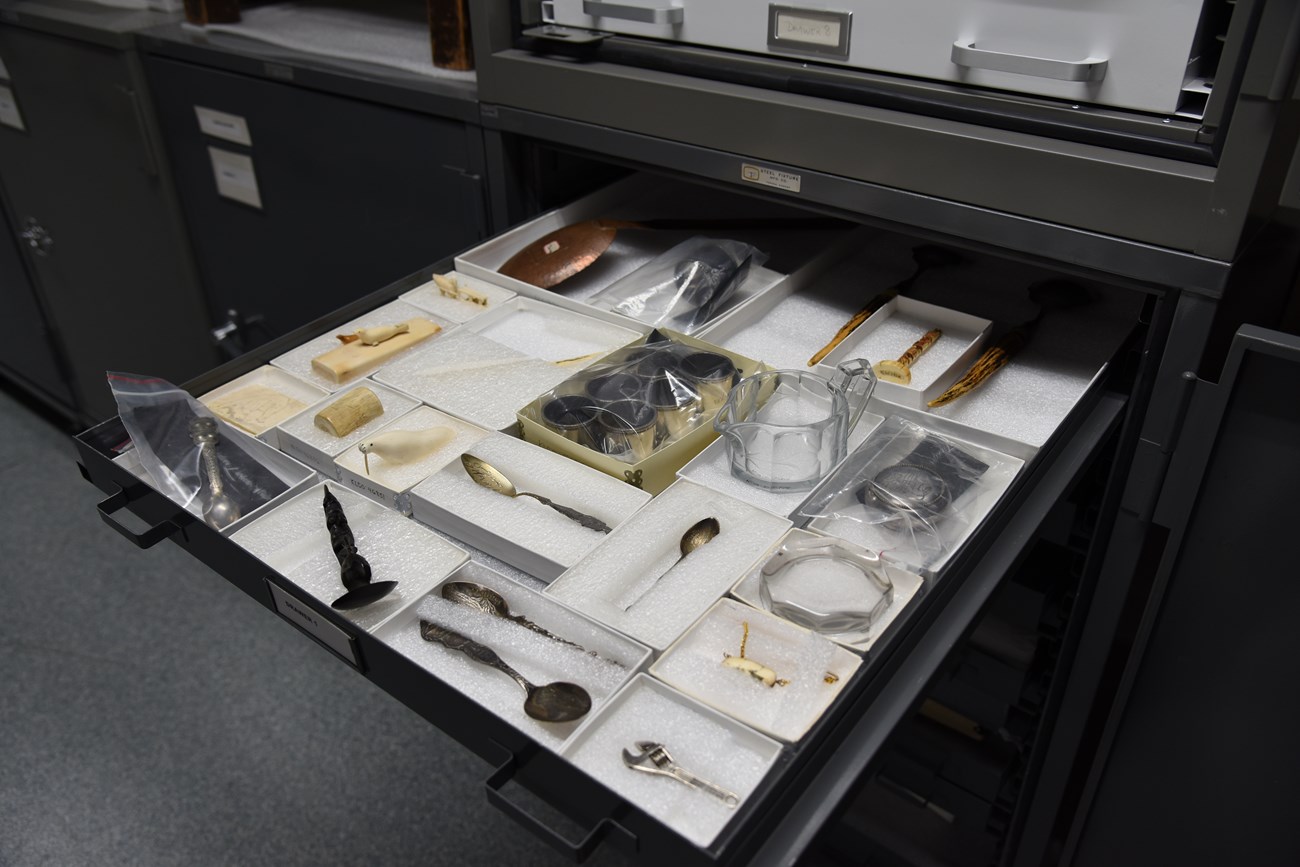 The cultural collection in the museum is divided into three parts: archeology, history, and ethnology.
Uncovering the Past- archeology collection
Archeological excavations have been going on since the park's creation in 1976. Excavations happen on a regular basis. Before a new structure can be built, restored, or conserved, an excavation occurs. Excavation is also done for compliance reasons, routine surveys, or through special funding. Most of items recovered through excavations in Skagway are from the 19th and early 20th century. However, modern trash, such as candy wrappers, can be unearthed as well. Archeological objects make up a big chunk of the cultural collection. About 63% of the park's collection or 168,626 items are archeological artifacts.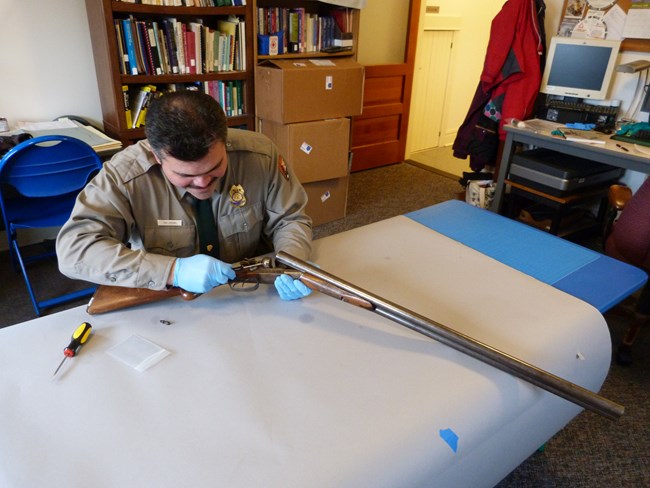 The Things Left Behind- historical collection
The history collection is not as large as archeology, but what it lacks in size it makes up for in diversity. Many of the history items came from various historical properties protected by the park. In 2008 the Rasmuson Foundation donated over 30,000 objects to the park. This donation included a number of historical objects, raising the total collection number to almost 7,000 items. Items in the collection can be as large as boats, chairs, and even a streetcar! Some items are as small as a nail, a button, or a cup.
Also falling in this collection are historical images. Hundreds of original photos taken during the gold rush are preserved in super duty freezers. These images come in different formats including photographic prints, negatives, glass lantern slides, and colored slides.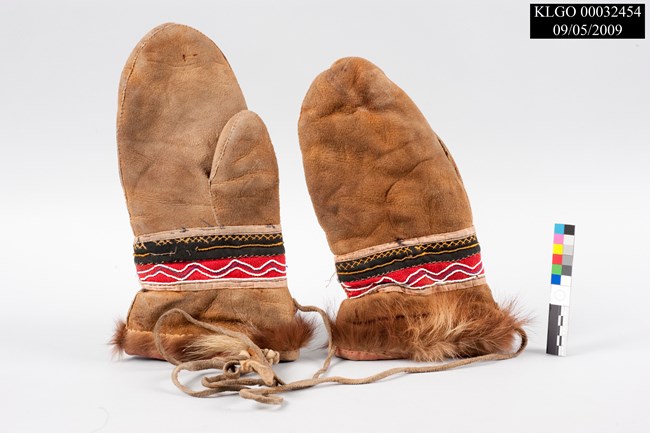 Before the Gold Rush- ethnology collection
The ethnology collection is the smallest of the three groups making up the cultural collection. Comprised of less than fifty items, the ethnology collection is small, but mighty. These items are some of the most unique in the entire cultural collection, as well as some of the most fragile.
The collection includes many items relating to the Tlingit people. The Tlingit are a group of Alaskan Natives who settled in coastal Southeast Alaska thousands of years ago. Around 700 years ago they arrived in northern Lynn Canal. The ethnology collection contains:
baskets that were woven by hand over a hundred years ago
handmade garments
traditional regalia
These items boast painstaking construction and incredible bead detailing.
Last updated: February 21, 2018