Passport Stamp

3 Ways to Obtain the Park's Passport Stamp
In-person at the Calumet Visitor Center
In-person at the Keweenaw Convention & Visitors Bureau
By contacting us and requesting a stamp
At the Calumet Visitor Center you can explore 2 floors of interactive exhibits, films and museum pieces focusing on mining history, labor relations, and the local communities. The visitor center is fully accessible and free of charge. Check out the visitor center hours of operation to plan your visit.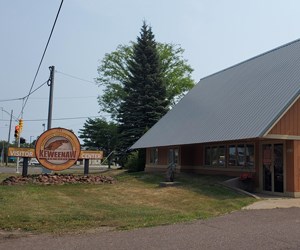 Address: 56638 Calumet Avenue, Calumet, MI.
Hours: Monday - Friday 9am - 5pm.
Have a Copy Mailed to You
You can also contact us. We willl mail you a cancellation stamp with any date within the last few years.
Last updated: March 17, 2022