Operating Hours & Seasons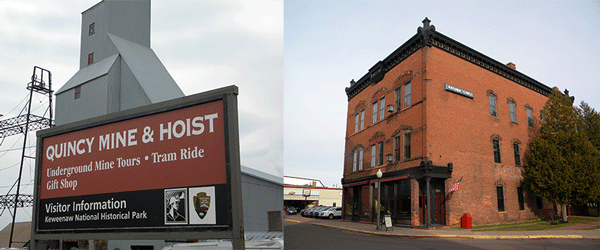 Learn more about the history of the Calumet Visitor Center (Union Building) and what you can expect during your visit.
Keweenaw National Historic Park Headquarters
Park headquarters is currently closed. We are continuing to evaluate and adapt to changing Covid-19 guidance and adjust operations as needed. For park information, please call 906-337-3168 or mail the park at: 25970 Red Jacket Road, Calumet, MI 49913
Most visitor services for Keweenaw National Historical Park are provided through the park's partners, known as Keweenaw Heritage Sites. Hours and days of operation at these sites vary with the season. Most of the sites close for the winter by late October and reopen for the summer in late May. Contact the park at (906) 337-3168 for specific details.


Last updated: October 1, 2020