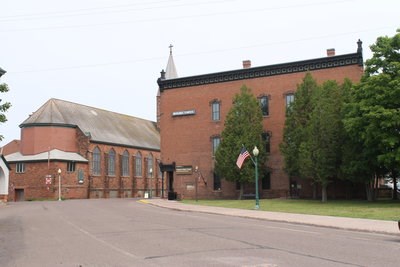 Visit the
Operating Hours & Seasons page
for the most up-to-date information about visitor center hours.
Calumet Visitor Center General Information
The Calumet Visitor Center is located at the entrance to historic downtown Calumet in the Union Building, a former lodge hall for various fraternal organizations. The address is 98 Fifth Street, Calumet, MI 49913. Visitors are able to experience three floors of interactive exhibits on what life was like for people in this mining community from its establishment, through boom times, to the closure of the Calumet & Hecla Mining Company in 1968. The visitor center provides a staffed information desk and sales outlet for the
Isle Royale & Keweenaw Parks Association
. The information desk at the visitor center can be reached at (906) 483-3176 during hours of operation.