Accessibility Information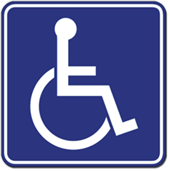 All the Calumet Visitor Center exhibits are physically accessible. A wheelchair is available for use during your visit. Many of the Keweenaw Heritage Sites also have facilities or services that are wheelchair accessible. Contact the site for specific information.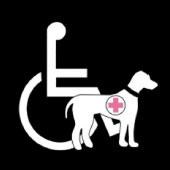 Pets
Pets are not allowed in any park buildings unless they are service animals. for more information about service animals, please visit the site for ADA requirements for service animals.
Accessibility Self-Evaluation and Transition Plan (SETP)
Keweenaw National Historical Park's Accessibility Self-Evaluation and Transition Plan (SETP) includes findings from the self-evaluation process, as well as a plan for improving accessibility parkwide. The Accessibility Self-Evaluation and Transition Plan resulted from the work of an NPS interdisciplinary team, including planning, design, and construction professionals; and interpretive, resource, visitor safety, maintenance, and accessibility specialists. Site plans, photographs, and specific actions for identified park areas were developed. Associated time frames and implementation strategies were established to assist NPS park staff in scheduling and performing required actions and to document completed work. Park policies, practices, communication, and training needs were also addressed. The goals of the plan are to 1) document existing park barriers to accessibility for people with disabilities, 2) provide an effective approach for upgrading facilities, services, activities, and programs, and 3) instill a culture around creating universal access.
Last updated: May 19, 2022