Operating Hours & Seasons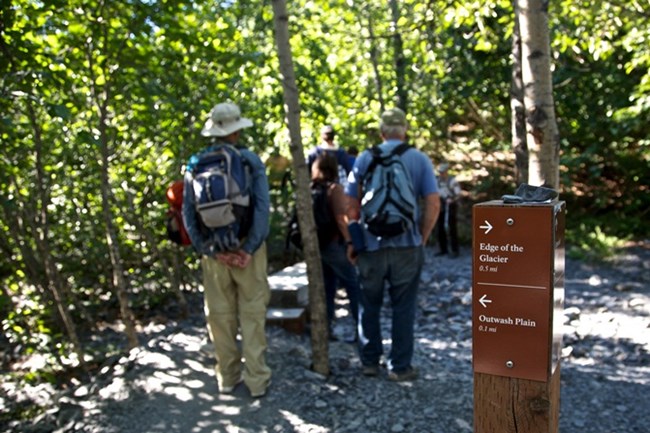 The park is open year-round. The primary months to visit are June, July, and August. There are reduced services in the area during the months of May and September.
The road to the Exit Glacier area is not plowed during the winter months and is closed to automobiles. During this season, it becomes a great spot for winter activities, including cross-country skis, fat bikes, snowmobiles, and more.
The park's coastal backcountry is also inaccessible late fall through early spring due to rough seas.
Visitor Centers
The following are the dates and hours of the Visitor Centers for the 2023 Summer Season.
The Kenai Fjords National Park Visitor Center in Seward's small boat harbor is open daily during the summer season from Memorial Day through Labor Day. Operating hours will change during the season, so see below for hours based on specific dates.

Operations may change due to Covid-19 Community Levels, please visit our Current Conditions page before visiting.
| | |
| --- | --- |
| May 27 - June 17 | 10:00 a.m. - 7:00 p.m. |
| June 18 - August 12 | 9:00 a.m. - 7:00 p.m. |
| August 13 - September 4 | 10:00 a.m. - 7:00 p.m. |
| September 5 - September 10 | 10:30 a.m. - 6:30 p.m. |
The Exit Glacier Nature Center building will be open from Memorial Day through Labor Day.

Operations may change due to Covid-19 Community Levels. Please visit our Current Conditions page before visiting
| | |
| --- | --- |
| May 27- September 4 | 9:00 a.m. - 5:30 p.m. |
Winter Season
Our visitor centers are not open in the winter season, and minimal service are available. If you have questions please call the park contact line 907-422-0500


Last updated: August 25, 2023