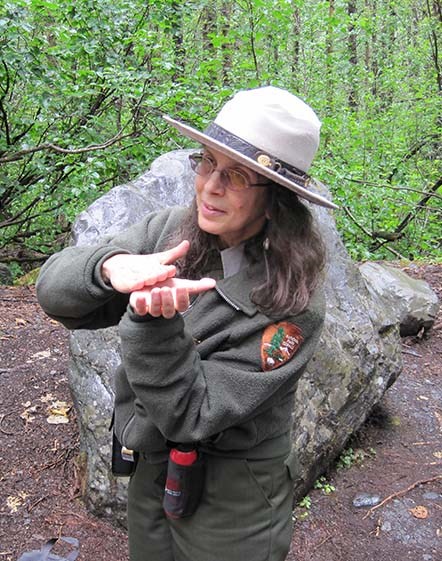 We fill positions in many fields, including interpretation, maintenance, administration, resource management, education and law enforcement. Some jobs are office-oriented, others focus on working with the public, and some involve working outdoors. Each job performs a vital function - that of providing visitors an opportunity to enjoy a unique experience, while working hard to preserve natural and cultural resources for future generations.

Below you will find important information about the current job openings, youth positions, volunteer opportunities, application information, and frequently asked questions. If you have additional questions about employment at Kenai Fjords National Park after you have read this information, please feel free to contact the park's Human Resources Assistant at the Administrative office.
The Federal government is an equal opportunity employer. Selections will be made solely on the basis of merit, fitness, and qualifications without regard to race, color, religion, age, sex, marital status, political affiliation, national origin, physical handicap, sexual orientation, membership or non-membership in an employee organization, or any other non-merit factors.