News Release
It's Jiggly Season: Fat Bear Week Begins October 3rd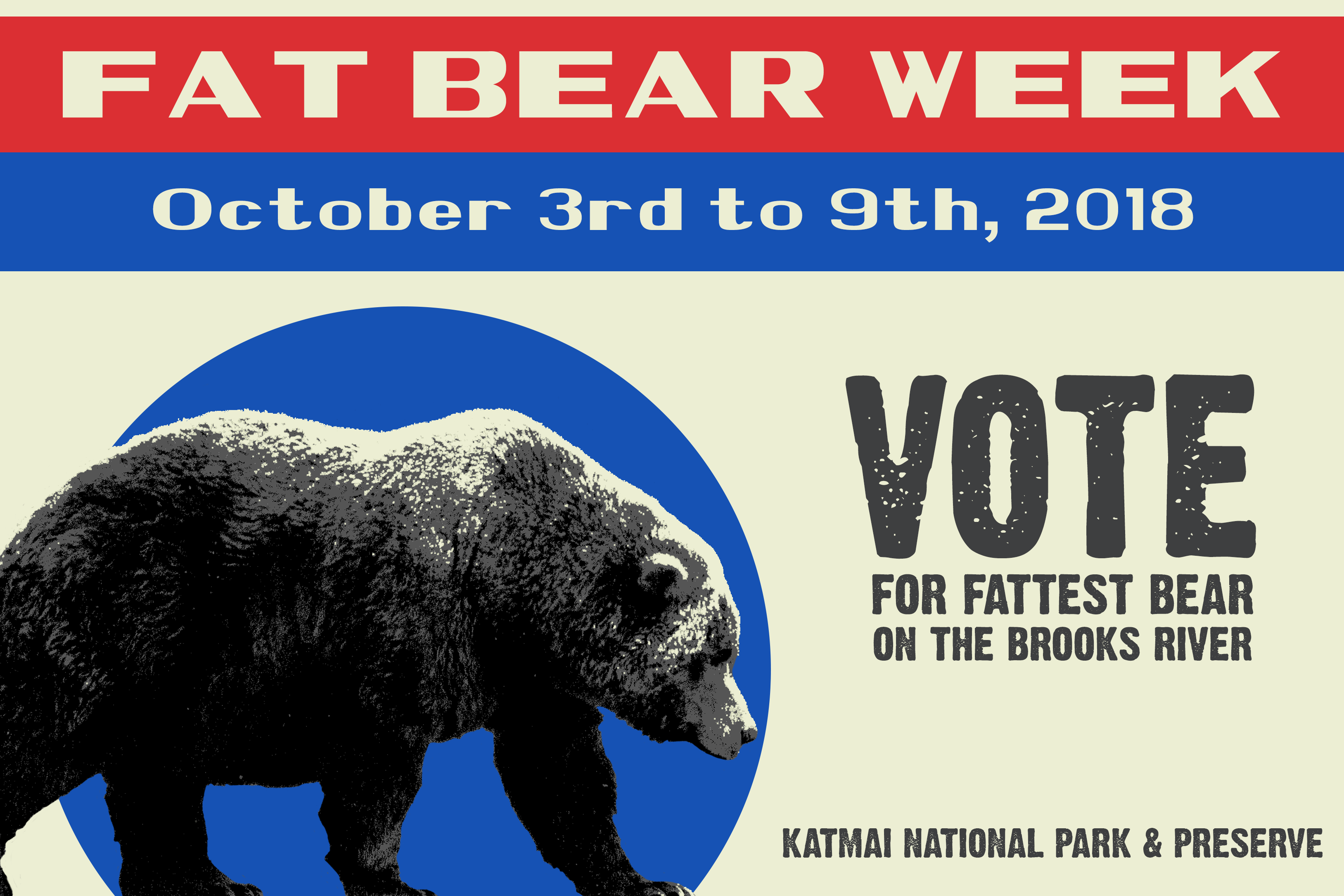 News Release Date:
October 1, 2018
Contact: Andrew LaValle, 907-246-2129
Katmai National Park & Preserve, King Salmon, AK – Who is the fattest bear on the Brooks River? On Wednesday, October 3rd, Katmai National Park and Preserve kicks-off Fat Bear Week 2018 to determine which gluttonous giant sits atop the brown bear oligarchy of obesity.

The annual march madness-style competition, now in its fourth year, pits commonly seen bears on the Bear Cam against one another to decide which bear indeed, looks the fattest. The public is encouraged to vote on Katmai National Park and Preserve's Facebook page in head-to-head matches each day beginning October 3rd. The bear whose photo receives the most likes will advance to the next round, until one bear is crowned "Fattest Bear" on Fat Bear Tuesday, October 9th.

But there's no fat shaming here. In brown bears, large amounts of body fat are indicative of good health and strong chances of survival. The bears need stores of fat to help them survive hibernation, which can last for up to half of the year. Over the course of winter hibernation in the den, a bear could lose up to one third of its body mass. In preparation, this time of year the bears are entering hyperphagia, a state in which they eat nearly non-stop.  Since July, the bears have seen dramatic and transformative weight gain that will be on full display during Fat Bear Week.

Since 2012, the bears of Brooks River have been visible to audiences around the world on explore.org's Bear Cams.  Through the cams, viewers are able to watch online as one of the world's highest concentrations of brown bears gathers to feed on sockeye salmon in the Brooks River.  The 24-hour stream provides viewers the opportunity to follow the lives and habits of some of these individual bears, many of which are contenders in this year's bracket.

Notable competitors this year include bear 747, whose belly barely makes clearance with the ground. He faces strong competition of 435 Holly who not only has to feed herself, but as the mother of two cubs, also has other mouths to fill. In order to achieve the crown, however, they will have to displace reigning Fattest Bear and previous champion 480 Otis. Who will come out on top?

Voting for the first head-to-head match up begins October 3rd on Katmai National Park and Preserve's Facebook page.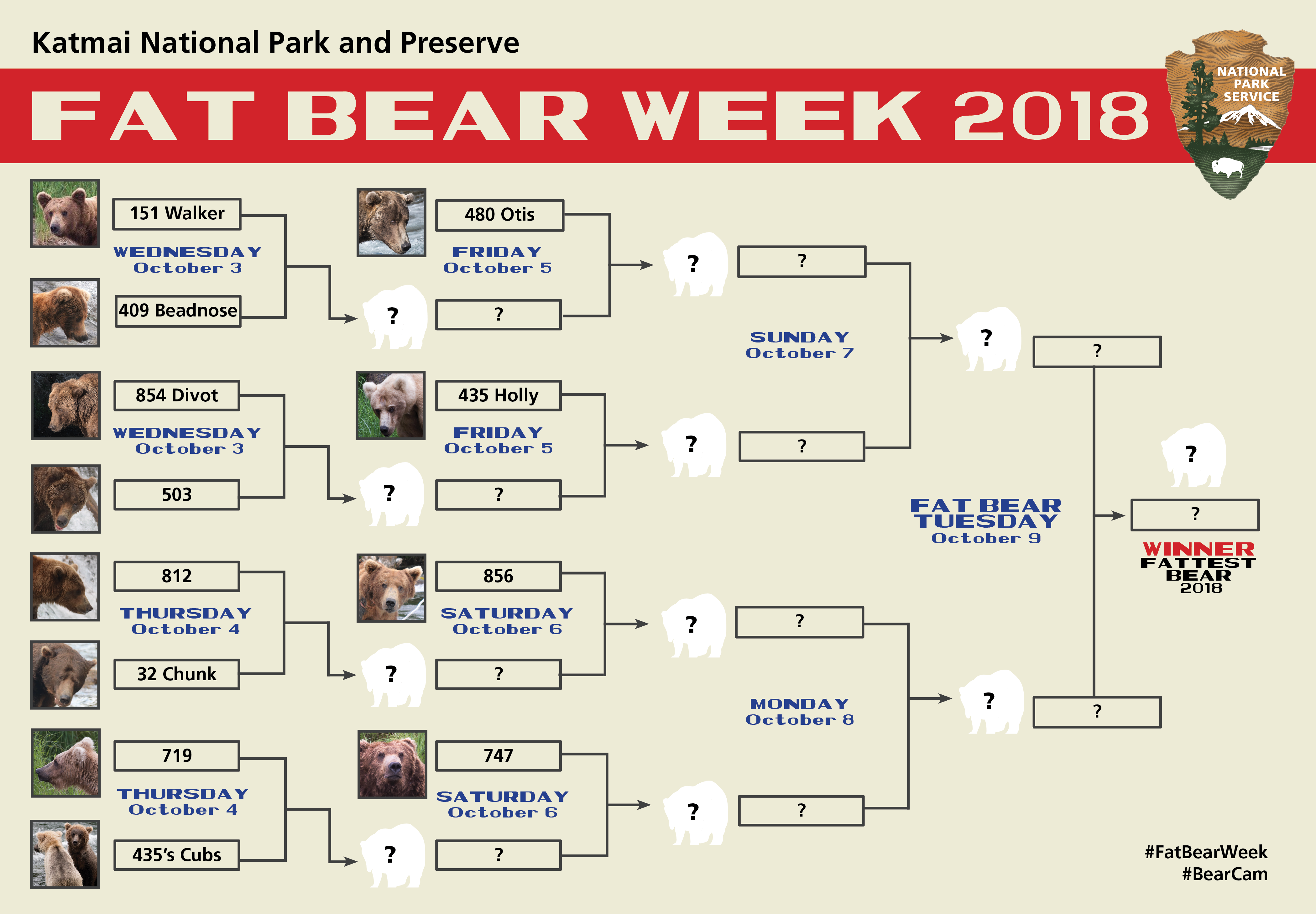 Last updated: September 30, 2018