Permits and Reservations
All visitors require a permit prior to entering Kalaupapa National Historical Park. This is mandated by Hawaiʻi State Law. Some visitors may require more than one permit if they are planning an event, commercial filming, photography, or other special use permit activities. Access to Kalaupapa is strictly limited.

Persons that have not properly secured a permit will be denied access to Kalaupapa.
Visitor Permits
Visitor permits can be secured
through Saint Damien & Marianne Cope Molokai Tours LLC (808)
895-1673
. Learn more on the
Guided Tours
page.
For those flying into the Kalaupapa airport or hiking the pali (cliff) trail, permits may have been arranged in advance by your tour guide. Check with your tour to confirm that you have a permit and adequate transportation into the peninsula.
Guest Permits
Guests of residents can obtain their permit with help from their host. The host must be a resident of Kalaupapa to apply for a permit. The host can submit the propert guest visitor permit application to the Board of Health Office.
Permit Rules
Below are some, but not all rules, that permit holders must follow during their visit to Kalaupapa:
Age Restrictions: Persons under 16 years of age are not permitted to visit Kalaupapa.
Photography: All photography of patient-residents and their property is strictly prohibited without their express written permission. Also, certain types of photography require a special use permit from the park. Learn more about special use permits

.

Accommodations:

Overnight accommodations are available only to guests of residents.
Safety
There are no medical services. Be prepared that in inclement weather or potential other unforseen events, it may not be feasible to get out of Kalaupapa as planned. Visitors should bring any needed medications and even some extra food. Learn more about how to visit Kalaupapa safely.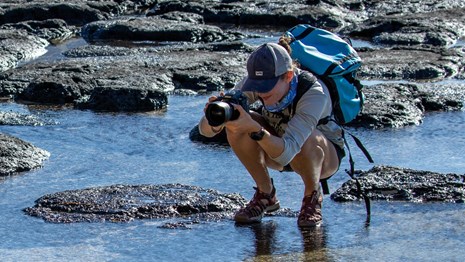 Special Use Permits
Certain events and activities require a Special Use Permit. This includes filming, photography, public assembly, religious events, etc.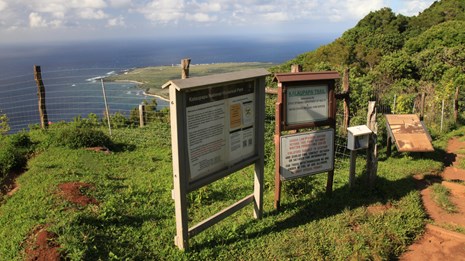 Plan Your Visit
Hawai'i State law requires all individuals to secure a visitor permit prior to entering Kalaupapa.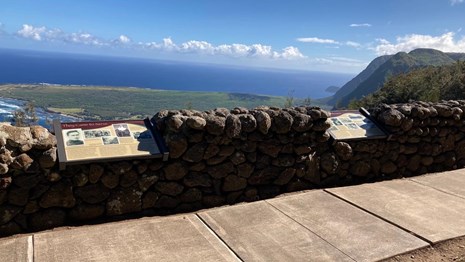 Nearby Attractions
Moloka'i has many fantastic public lands to visit as do the other Hawaiian Islands.
Last updated: November 21, 2022