Guided Tours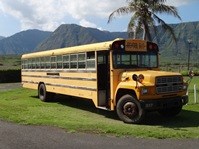 General Tours
In response to restrictions imposed by Kalawao County officials, all tours are suspended until further notice. When tours resume, persons wishing to access the park must prearrange their visit with one of these sources:

Kekaula Tours (808) 567-6088
Saint Damien & Marianne Cope Molokai Tours, LLC. (808) 895-1673

Both tours are owned and operated by a Kalaupapa patient-residents, and offer tours of Kalaupapa and Kalawao daily, except Sundays, Thanksgiving Day, Christmas Day and New Years Day holidays.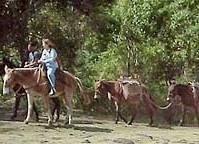 Mule Ride
Descend the 2,000 foot sea-cliffs riding on the back of a sure-footed Molokai mule. The mule-ride operation is located on 'topside' Molokai off Highway 470 near Pala'au State Park and the Kalaupapa overlook. Mule rides on the Kalaupapa Trail can be arranged through Molokai Mule Ride or Kekaula Tours. For reservations and rates call (808) 567-6088 (local) or book through their website at muleride.com.


Last updated: September 13, 2022