Indian Cove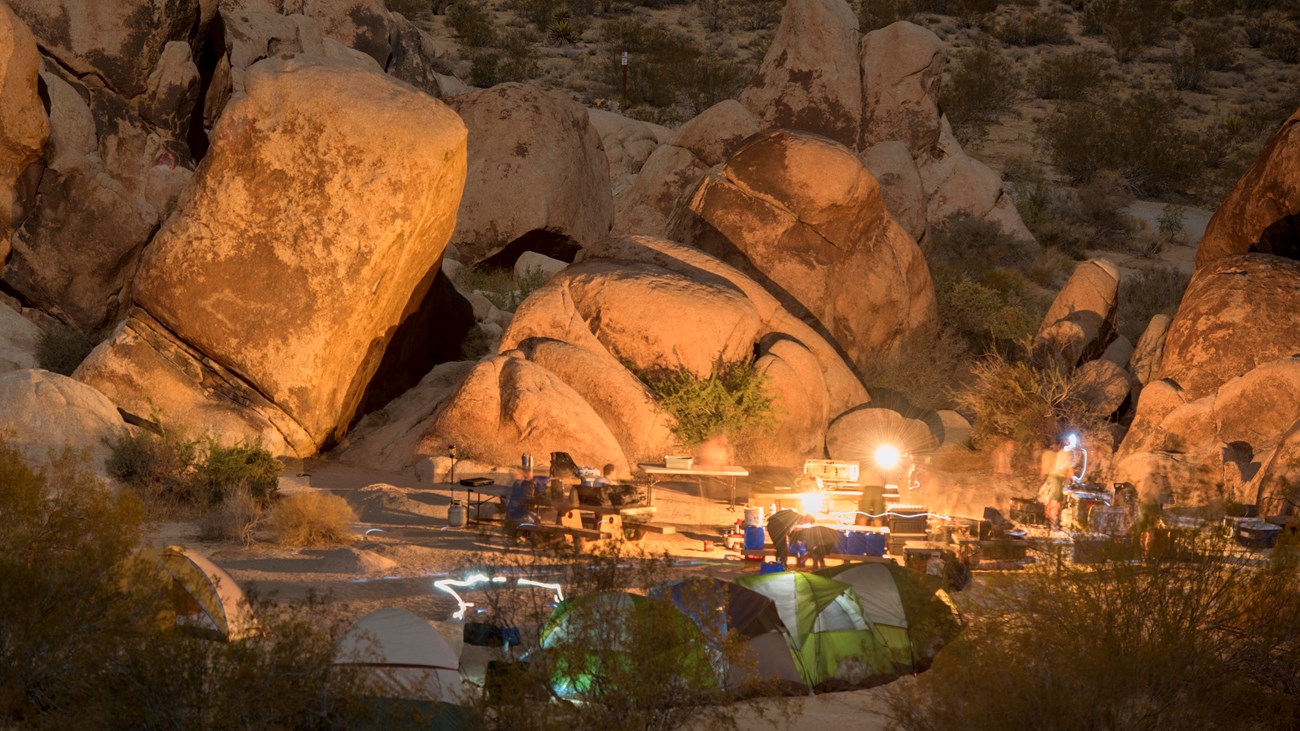 Indian Cove
101 sites. $20 per night. 3,200 feet in elevation. Pit toilets, tables, and fire grates. No water.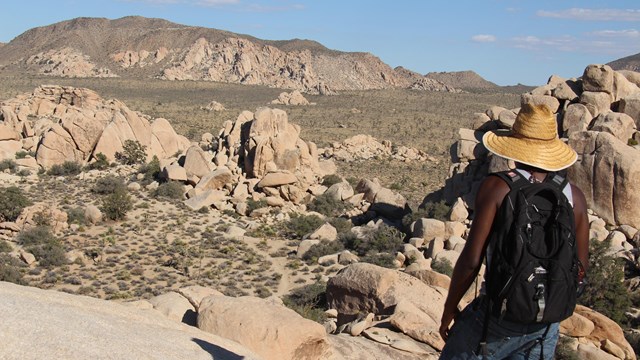 Hiking
Joshua Tree has about 300 miles of hiking trails for you to explore. Which one is calling to you?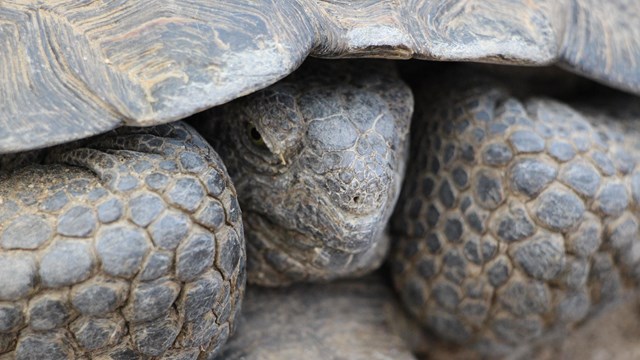 Discover the Desert Tortoise
Spending 95% of its time underground, this unhurried creature comes out of its burrow in spring to eat and mate. Let us know if you see one.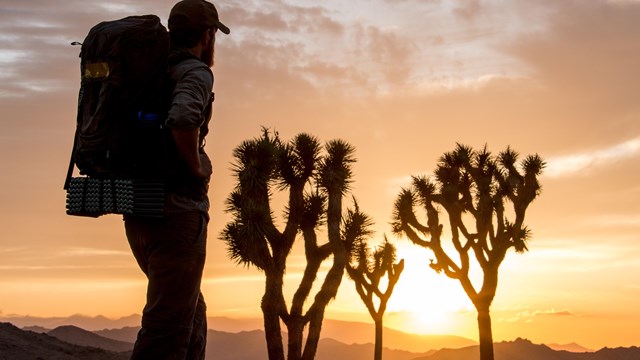 Backpacking
Backpacking can be a great way to get out into the park for those who are prepared.
Indian Cove is located 13 miles east of Joshua Tree Village and 10 miles west of Twentynine Palms on the north side of the Wonderland of Rocks. Indian Cove Road dead-ends at this secluded area.
A sprawling campground is enclosed by towering rock formations making the area popular with rock climbers. Many campsites are tucked around the rocks, providing naturalistic tent camping. Other sites offer space for RVs. There is a separate camping area for groups.
Campers register at the ranger station located at the entrance to the Indian Cove area. Water is also available there.
On the west side of the campground, the half-mile Indian Cove nature trail features the plants, animals, and seasonal Indian occupation of the area. A picnic area is located on the far eastern side of the campground.
Indian Cove is noted for the large number of mature Mojave yuccas and shrubs that grow there. Colorful spring blooms are especially striking against the sand-colored granite rocks.
Desert tortoise sightings are not unusual during spring and early fall, when they venture from their burrows. The area is also popular with birders, especially those wanting to see the elusive LeConte's thrasher.
For backcountry campers, the Indian Cove backcountry registration board provides parking and the Boy Scout trailhead.
Last updated: December 6, 2020