Rain Events and Flash Floods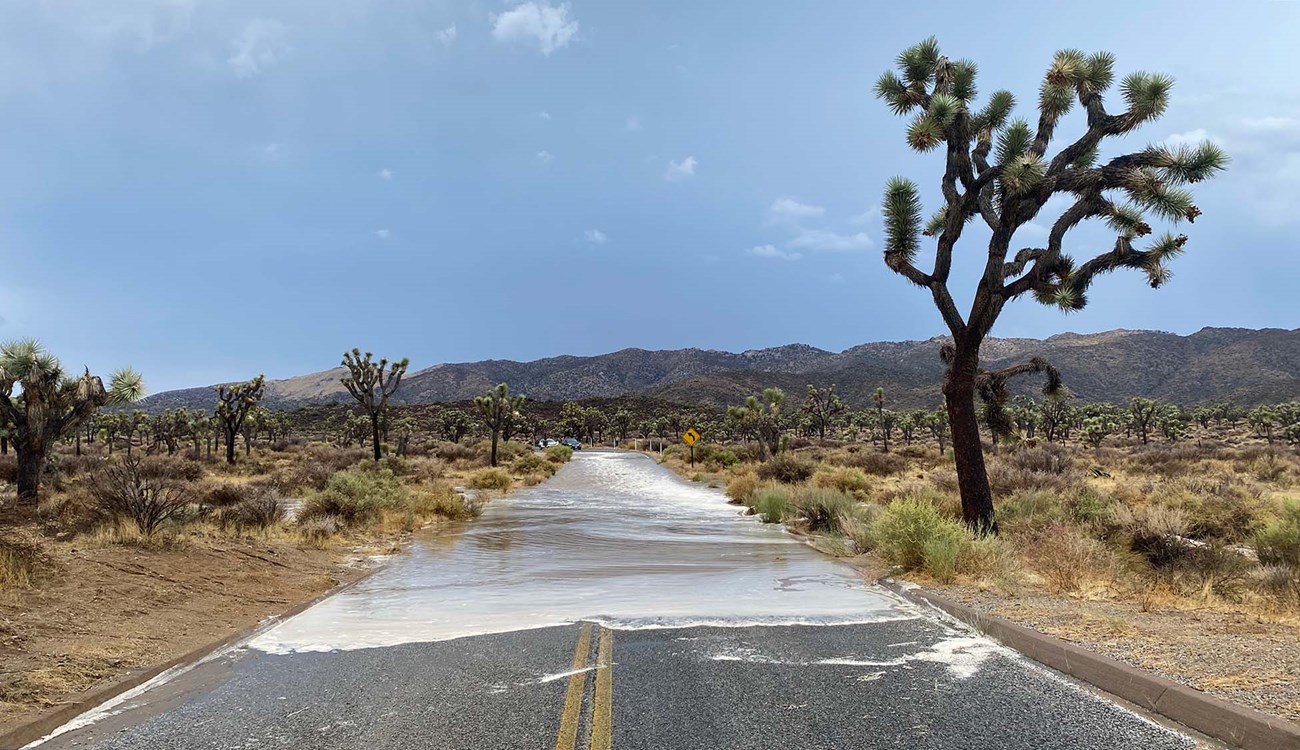 Though the desert is not known for its rain, desert storms and flooding can be deadly. The intensity of rain events in Joshua Tree can range from small pooling on roads and trails to dangerous flash floods. Flash floods are a sudden increase in the depth and speed of water and can occur in previously bone dry areas, including canyons, trails, roads, and washes. Floodwaters can carry large debris like tree trunks and boulders. Flash floods can occur at any time in Joshua Tree National Park and are most common in the late summer and early fall.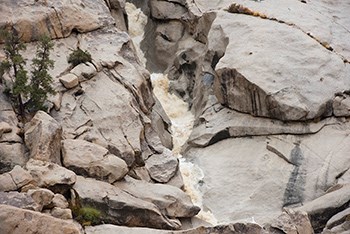 Flash Floods
Flash floods are unpredictable and can be deadly
Canyons and washes are particularly dangerous
You can't outrun a flash flood
Flash floods can happen with sunny skies overhead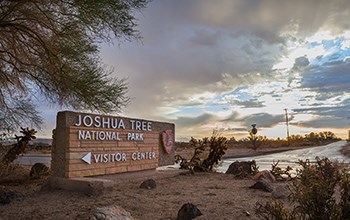 Before Your Visit
Check the weather forecast or stop by a visitor center for a forecast
Watch for changing weather and a buildup of clouds
Consider changing your plans if adverse weather is expected
Have a plan and a map of the park in case you encounter moving water. Be familiar with all of the park exits so you know your options
Prepare a safety kit for your car and hiking pack, which should include plenty of extra food, water, and warm clothes
Leave an itinerary with a friend or family member and check in when you have cell service. Do not expect cell service within the park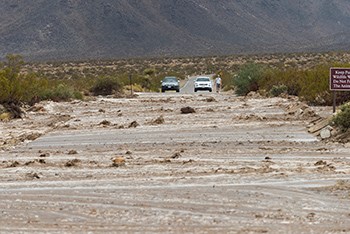 Turn Around, Don't Drown
Stay out of the water. Do not attempt to cross or enter moving water
Rushing water is incredibly powerful. A few inches of rapidly moving water can move a car or knock you off your feet
Stay flexible and be prepared to change your plans if there is a potential for flooding. Turn around, don't drown
Flash floods happen quickly, so react quickly. Head for higher ground immediately
Be patient, flooding is dangerous, but may subside within a matter of hours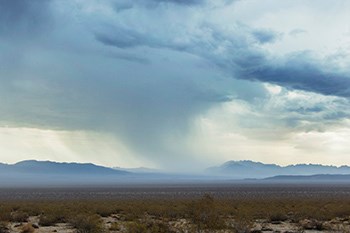 Camping During a Storm
Camping during a storm can be dangerous, never underestimate the elements
Consider changing your plans if rain, high wind, or lightning is forecasted during your camping trip
Campgrounds may flood during extreme rain events
If there is potential for rain, do not camp in a wash or low terrain either in the backcountry or in campgrounds. A wash is typically a low-lying sandy area that can become a temporary river during and after rain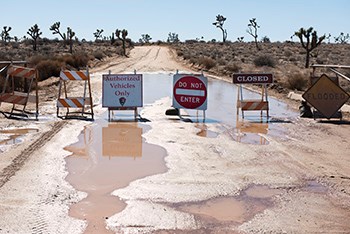 Closures and Damage
Floods and rain events can cause significant damage to park infrastructure, including roads and trails. Respect closures during and after rain events. Driving on wet dirt roads can increase the damage. Check current conditions for park closures.

Hikers should be prepared to hike through water and mud after rain events. Do not contribute to social trails and vegetation damage by creating a new path to avoid walking through mud and pools of water.
Last updated: January 4, 2022