Climber Coffee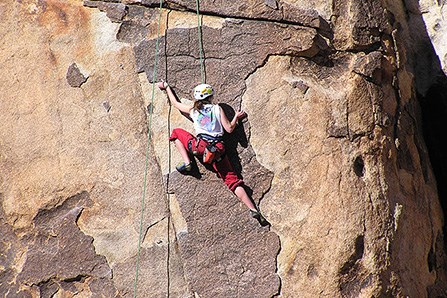 Meet Joshua Tree's climbing ranger and share information with other climbers at Climbers Coffee.
You're invited to stop by Hidden Valley Campground from 8:00-10:00 am on Saturdays and Sundays from mid-October through April. Bring your own mug and enjoy a free cup of coffee, tea, or cocoa.
Climbers Coffee is a great chance to get answers to your questions about
Why dogs and other pets are not allowed in the backcountry,
How best to apply Leave No Trace principles as you climb,
Which areas of the park are designated wilderness and what that means for you as a climber, or
Just about anything else you can think of.
Thanks to Joshua Tree Outfitters, Flophouse Resoles, Cliffhanger Guides, Coyote Corner, and Friends of Joshua Tree for providing the coffee.
Last updated: December 18, 2018