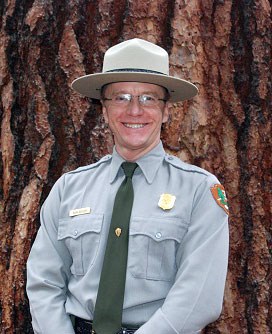 Mark Butler is the newly appointed superintendent for Joshua Tree National Park. He replaces Curtis Sauer who retired in September 2010.
"Mark is extremely familiar with National Park Service operations and has extensive experience in park management, planning, partnerships, and public involvement," said Pacific West Regional Director Chris Lehnertz in making the appointment. "He is a capable leader who understands the necessity of building strong relationships with communities surrounding the park, and does not shy away from controversial or challenging issues. Mark loves the desert and has been a regular visitor over the years; he has even climbed at Joshua Tree."
Butler currently serves as the chief of the project management at Yosemite National Park, and is a member of the park's senior leadership team. In this capacity, he actively leads and directs multiple highly complex programs and projects. He manages a division of 30 employees and an operational budget of $2.5 million.
Butler is a 34-year veteran of the National Park Service, beginning his career in 1976 as a seasonal wilderness ranger at Yosemite National Park. His varied work experience includes: manager of the Environmental Planning and Compliance Program, physical science specialist, American Indian Consultation Program supervisor, accessibility coordinator, Federal Lands Recreation Enhancement Act Program manager, search and rescue technician and "on-scene" SAR incident commander, hazardous materials and oil spill response coordinator, emergency medical technician, fire logistics crew supervisor, and Public Involvement Program coordinator. He has also served as a utility systems repairer / operator, maintenance worker, log crafter, carpenter, plumber, and laborer.
Butler received his Masters of Public Administration from the University of Southern California and obtained a Bachelors Degree in Soil and Water Science and Environmental Toxicology from the University of California, Davis. Butler and his wife Cathy are frequent visitors to the Southwest and California Desert and are excited about residing in the Joshua Tree region. Butler officially begins his new assignment in January, 2011.
Joshua Tree National Park is located in southeastern California. Declared a U.S. National Park in 1994 when the U.S. Congress passed the California Desert Protection Act (Public Law 103-433), it had previously been a U.S. National Monument since 1936. It is named for the Joshua tree (Yucca brevifolia) forests that are native to the park. It covers a land area of 789,745 acres (319,598 ha), or 1,234 square miles — an area slightly smaller than the state of Rhode Island. A large part of the park, about 429, 690 acres, is designated as wilderness. Straddling the San Bernardino County/Riverside County border, the park includes parts of two deserts, each an ecosystem whose characteristics are determined primarily by elevation: the higher Mojave Desert and lower Colorado Desert. The Little San Bernardino Mountains run through the southwest edge of the park.
Next year marks the 75th Anniversary of Joshua Tree National Park. The park and its partners plan to host special events and activities throughout the year. For information and a calendar of events, visit www.jtnp75.org