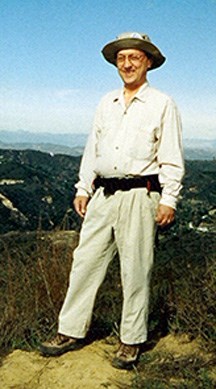 The National Park Service has temporarily closed hiking and equestrian trails in Black Rock Canyon and vacinity as the search for Edward Rosenthal, missing since last Friday, contines. Black Rock Campground will remain open.
Wednesday's search plan calls for more extensive searching of high probability trails and extending the search to include social trails, paths, natural corridors, and other undesignated routes throughout the area.
Approximately 50 search personnel from Joshua Tree Search and Rescue and San Bernardino County Search and Rescue will conduct ground search and equestrian patrols. San Bernardino County Sheriff's Office will provide a helicopter for search activity as well as operations, planning, and logistical support.
Hiking trails leaving from Black Rock Campground and extending to Upper and Lower Covington Flats and on to Eureka Peak have been closed to assist in the search operation. High View Nature Trail, the road to Eureka Peak, and trails from Upper and Lower Covington Flats extending south and east to Juniper Flats and Quail Mountain remain open for public use.
Rosenthal is a Caucasian male, 5 foot 5 inches in height, weighing 155 pounds, with short, brown hair and brown eyes. When last seen he was wearing eyeglasses, a tan shirt, tan pants, and a tan wide-brimed hat with a tail for sun protection. He was carrying a black camelback-style backpack.
Anyone traveling in the area who might have seen Edward Rosenthal or someone matching his description is asked to call the Federal Interagency Communications Center at 909-383-5652.