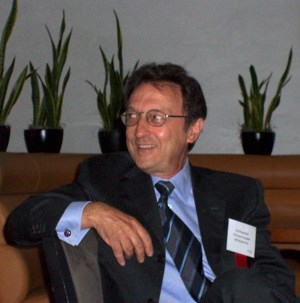 Efforts by search-and-rescue personnel to locate missing hiker Edward Rosenthal were expanded on Tuesday. Rosenthal was reported missing to park rangers on Sunday, but he has been overdue from a day hike in the Black Rock Canyon area of the park since last Friday afternoon.
A helicopter from the San Bernardino County Sheriff's Office is providing air support for approximately 55 personnel from Joshua Tree Search and Rescue and San Bernardino County Search and Rescue during today's search operation. Search-and-rescue members on horseback are also participating.
The focus of today's search is the hiking trails south of Black Rock Campground, especially the Panorama Loop and Warren Peak trails. Search protocol involves looking left and right and examining under trees, around rocks, and into natural depressions while hiking the trails.
The terrain in the Black Rock area is characterized by steep ridges cut by canyons and dry streambeds. Elevations vary from 4,000 to 5,500 feet. The forecast is for the temperature to approach 100 degrees today and there is little shade and no water in Black Rock Canyon.
Mr. Rosenthal is a Caucasian male, 5 foot 7 inches in height, weighing 145 pounds, with short brown hair and brown eyes. He was wearing eyeglasses, a tan shirt, tan pants, and a tan wide-brim hat with a tail for sun protection. He was carrying a black camelback-style backpack.
Anyone who might have seen Edward Rosenthal or someone matching his description in the area is asked to call the Federal Interagency Communications Center (FICC) at 909-383-5668.