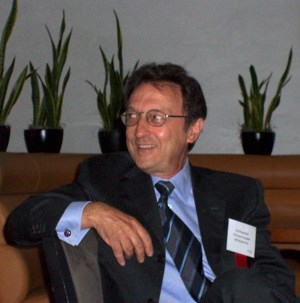 Park rangers and volunteer searchers are combing an area of rugged hills and canyons near Yucca Valley, California for a missing hiker. Edward H. Rosenthal, 64, of Culver City, California has been missing since Friday evening when he failed to return from a hike near Black Rock Campground inside Joshua Tree National Park. Rosenthal was reported missing to park rangers on Sunday afternoon.
Under the guidance of Incident Commander Dan Messaros, park rangers and members of Joshua Tree Search & Rescue are concentrating ground search activities in the wilderness area south of Black Rock Campground where Rosenthal was believed to have gone hiking. Six teams of ground searchers are looking throughout the area's many hiking and equestrian trails. The search is being aided by a San Bernardino County Sheriff's Office helicopter.
On Friday afternoon, Rosenthal parked at Black Rock Campground where he communicated to other campers his intention to go out for a solo day-hike. When he failed to return either Friday or Saturday, his absence was reported to park rangers. Based on information provided by Rosenthal's family to search officials, it is believed that he is an experienced hiker and is in good physical condition.
The terrain in the search area is characterized by steep, rocky ridges cut by canyons and dry streambeds. The general elevation is 4,000 to 5,500 feet. While some shade can be found beneath scattered trees and rocks, there are few natural water sources. Recent weather at Black Rock Canyon has been sunny and hot with daytime temperatures in the mid- to upper-90s.
Rescue personnel will continue searching for Mr. Rosenthal into the evening hours on Monday. Search activity will resume on Tuesday morning with additional teams of ground searchers and a San Bernardino County helicopter. Dog teams trained in search and rescue have also been requested for tomorrow's search operation.
Mr. Rosenthal is a Caucasian male, 5 foot 7 inches in height, weighing 145 pounds, with short brown hair and brown eyes. He was wearing eyeglasses, a tan shirt, tan pants, and a tan wide-brimed hat with a "tail" for sun protection. He was carrying a black camelback-style backpack.
Anyone traveling in the area who might have seen Edward Rosenthal or someone matching his description are asked to call the Federal Interagency Communications Center (FICC) at 909-383-5668.