Quail Fire Now 60% Contained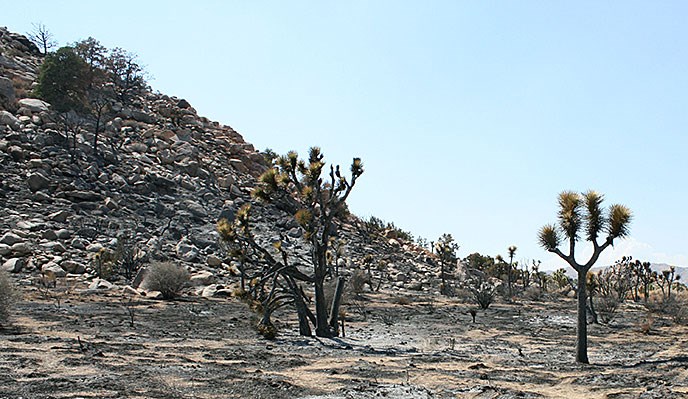 Fire officials announced Tuesday evening that the Quail Fire is now 60% contained with a projection for full control by 6 pm Friday. The fire perimeter did not grow on Tuesday, although numerous hot spots and smoldering areas remain within the burned area, which has been revised to 273 acres.
A Type III team will continue working on full containment of the Quail Fire and mopping up hot spots. Other firefighting resources are being redirected to the Sage Fire near Hemet.
Keys View Road remains closed to visitor traffic. Visitors are asked to drive cautiously while traveling through the park and be alert to the presence of firefighting trucks and equipment. The public is urged to follow all signs and safety directions from park rangers and other emergency personnel.
Last updated: February 28, 2015