Historic Barker Dam Vandalized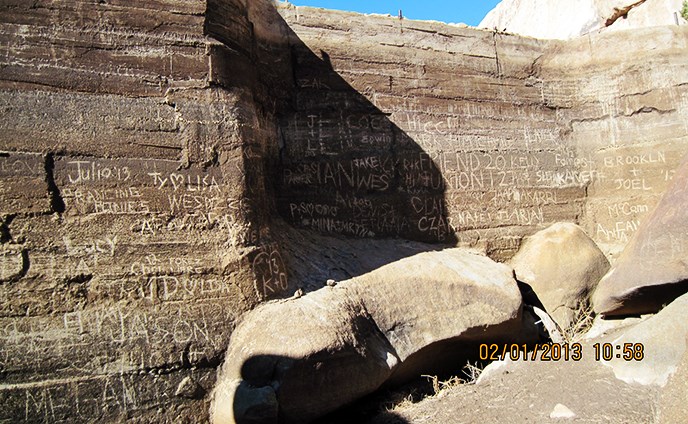 Release Date: February 8, 2013
Contact: Jennie Kish Albrinck, 760-367-5520
Because of recent vandalism to Barker Dam, Joshua Tree National Park is closing access to the dam. Physical access to the dam will be closed from 130 feet upstream to 180 feet downstream of the dam to protect it from further damage.
The closure, which does not include any portion of the Barker Dam Nature Trail, is designated an emergency situation for the protection of a significant historic property. Barker Dam is listed on the National Register of Historic Places. The closure takes effect immediately and will remain in effect until the damage to the dam is stabilized.
Any questions regarding the closure can be directed to, Jan Keswick, cultural resource manager at Joshua Tree National Park, 760-367-5570.
Last updated: February 28, 2015