AIR Retrospective Featured At Joshua Tree Visitor Center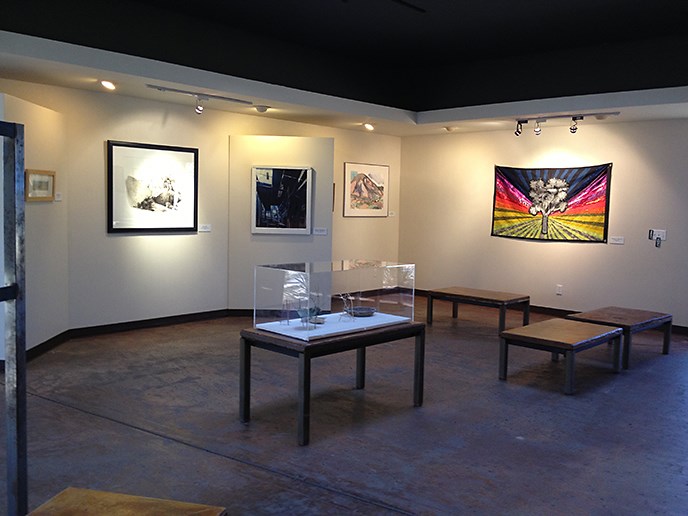 Release Date: March 23, 2013
Contact: Jennie Kish Albrinck, 760-367-5520
A retrospective exhibit of art produced by 11 participants in the park's Artist-in-Residence (AIR) program has opened at Joshua Tree Visitor Center. The exhibit gives viewers an opportunity to see oil paintings, watercolors, pastel pieces, and textiles that present each artist's unique vision of Joshua Tree National Park.
Since 1999 selected artists from around the country have spent two to four weeks tucked away in a secluded part of the park, off the grid, and undistracted. By immersing themselves in the park's landscapes, painters, dancers, videographers, writers, photographers, and musicians have produced work inspired by their desert experience.
Residents have numerous opportunities to interact with the surrounding communities while here. Artists have performed at the Indian Cove amphitheater, held painting, printmaking and plein air workshops, organized photo shoots and held spoken work performances.
The Joshua Tree Visitor Center located at 6554 Park Boulevard in the town of Joshua Tree. It is open from 8 am to 5 pm each day. Apart from the art exhibit, information and exhibits on Joshua Tree National Park are available, and park staff are on hand to assist the public and answer questions about visiting Joshua Tree National Park. Visitors can pick up federal recreation passes, books, and information about ranger programs and other visitor services available at the park.
Last updated: February 28, 2015