Natural Features & Ecosystems
Joshua Tree encompasses three of California's ecoregions. Its geology shows the effects of plate tectonics, volcanism, mountain-building, and stark erosion. With elevations ranging from 900 feet to over 5,000 feet above sea level, the park is home to a diversity of biological communities found nowhere else in such proximity. Sand dunes, dry lakes, flat valleys, extraordinarily rugged mountains, granitic monoliths, and oases are all found within its nearly 800,000 acres. Each feature makes its contribution to the natural tapestry of the southwest.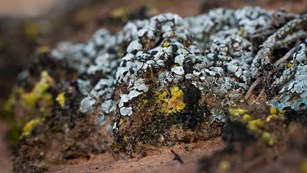 Cryptobiotic Crusts
Also known as desert glue, this layer of biotic organisms is hidden in plain sight on top of the soil!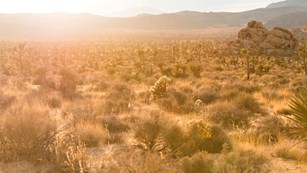 Deserts
Learn about what makes a desert ecosystem and why we have desert ecosystems in this part of California!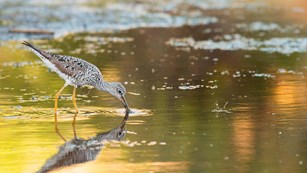 Desert Springs Monitoring
Join staff from the Mojave Desert Inventory and Monitoring Network for a day in the field monitoring desert springs.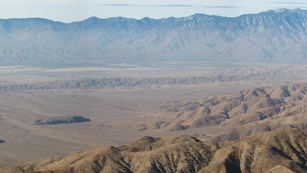 Faults
Joshua Tree is crisscrossed with hundreds of faults, and it is a great place to see raw rocks and the effects of earthquakes.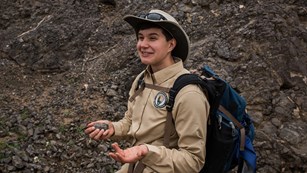 Fossils
Joshua Tree was once home to Columbian mammoths, saber-toothed cats, dire wolves, giant ground sloths, horses, camels, and llamas!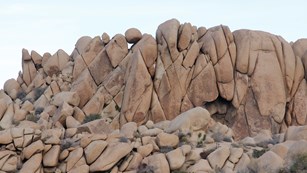 Geological Formations
Geologists believe the face of our modern landscape was born more than 100 million years ago.


Last updated: March 7, 2022