Professional Development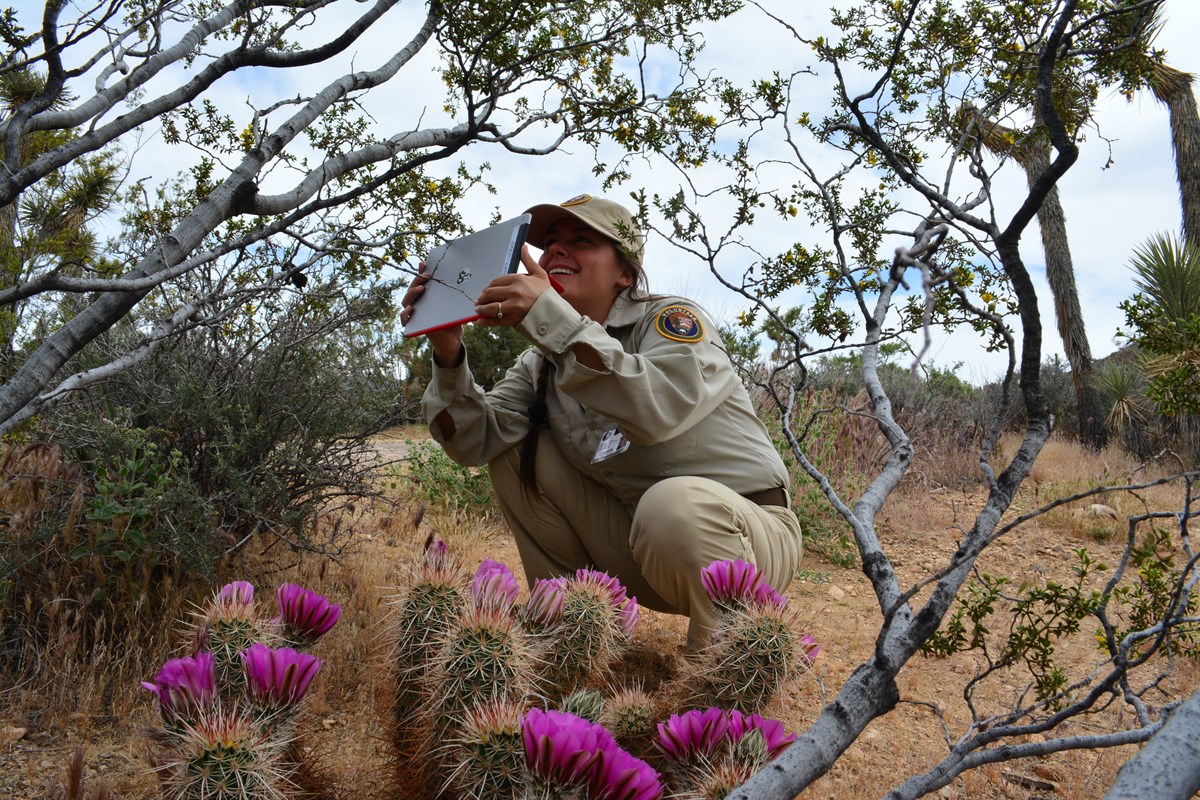 Join the Team!
Want to earn money & professional credit while working in Joshua Tree National Park this summer? Current credentialed teachers are invited to apply for the National Park Service Teacher-Ranger-Teacher program for the summer of 2019.
Benefits
$3000 stipend
3 graduate credit hours
Behind-the-scenes experience in a beautiful national park
Work directly with park staff to develop an education program that reaches 15,000 students annually!
Encourage and inspire high school interns
Requirements
Available Wednesday, June 26 through Friday, July 26
Work Wednesdays, Thursdays, and Fridays
Online graduate course with University of Colorado-Denver (May 31–Sept 1)
Work outdoors in the desert in summer. Outdoor work is scheduled for the cooler morning hours.
How do I apply?
For info and application, please email
e-mail us
, or call Alison Shoup at (760) 367-3012.
Rangers are available for teacher trainings in the park. Please call 760-367-3012 or email jotr_education@nps.gov to request a teacher training.
Topics may include:
Citizen Science Projects
Cultural History
Current Issues in Park Management
General Park Knowledge
Other options for professional development in environmental education:
The Desert Institute,
the educational branch of Joshua Tree National Park Association, offers outdoor classes in science, history, and the arts. Classes vary in length from one to three days and are taught on weekends. Some classes offer optional college credit through UC Riverside. Course fees vary.


Last updated: April 25, 2019