Volunteer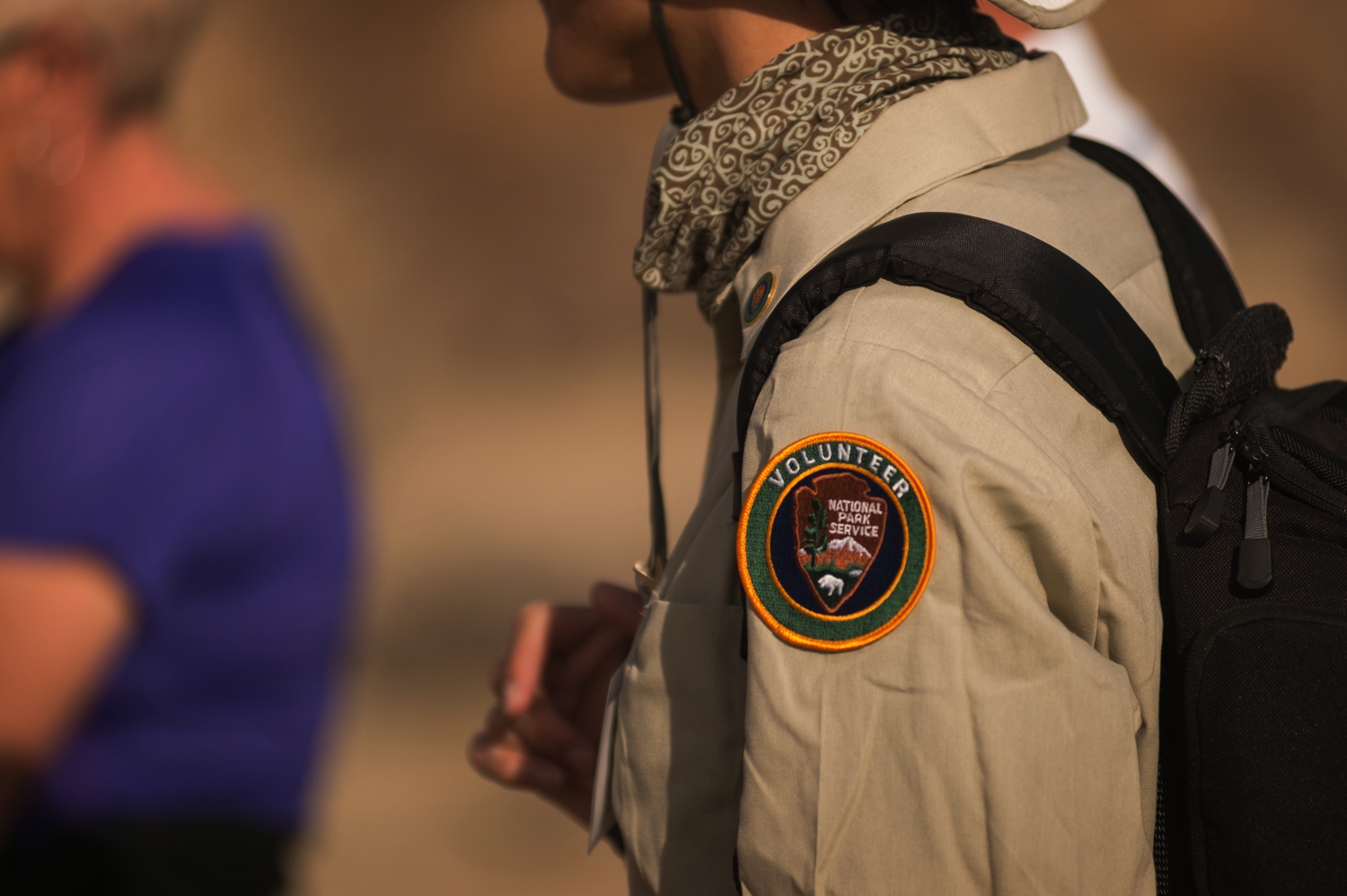 Each year, volunteers contribute tens of thousands of hours to Joshua Tree National Park. Visitors, residents, families, school groups, scouts, clubs, and businesses—people just like you—help care for the trails, campgrounds, visitor centers, libraries, climbing rocks, and oases of Joshua Tree.
Hundreds of people annually make the time to give something back to this American treasure in the desert Southwest. Most people work for half a day or more on the trails or roads. A few spend several months working in various locations throughout the park.
Park volunteer opportunities are listed online at volunteer.gov. To find out more about volunteering at Joshua Tree, contact the volunteer coordinator at 760-367-5507 or by e-mail.
 Interpretive Assistant -Volunteer would perform duties of an Interpretive Assistant. Greet visitors at the (TEC) Taft Education Center, Taft Boyhood Home; conduct tours of historically furnished rooms. Provide assistance with special events on site and off site. Assist staff in researching new projects for park presentations. Assist with park outreach programs.
Volunteer in the Park (VIP) Maintenance worker -Painting (non-artistic),maintenance/ Custodial/janitorial Landscaping/grounds, , Facility management, General carpentry.