Artist in Residence Program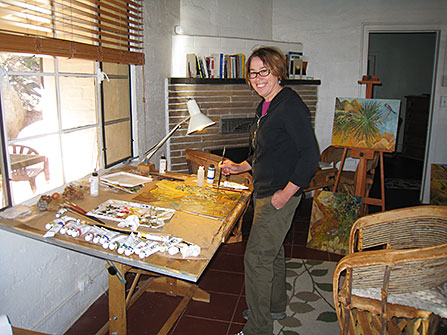 Joshua Tree National Park, in partnership with the Joshua Tree National Park Association, has offered opportunities each year for on-site residencies through its Artist-in-Residence (AIR) program. In exchange for the adventure of living and working in a national park, participating artists have had opportunities to create work and share their creations with surrounding communities in Southern California.
Big Changes Ahead!
We are excited about changes to the AIR program that will affect future residencies. Please stay tuned for more information in the coming months.
For additional information about the program and instructions about how to apply for a future residency, AIR Coordinator Caryn Davidson can be reached at 760-367-3012 or by email.