Field Trips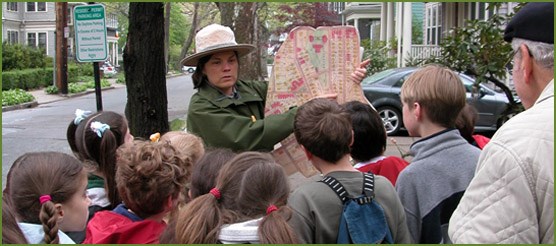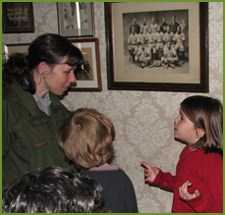 For Grades 2–5
Students taking part in Boyhood in Brookline learn how young Jack Kennedy transformed challenges into enriching opportunities that built character and gave rise to a life of public service, and ultimately the presidency.
Students tour the birthplace –reading evidence and hearing stories that reveal how family and illness helped shape the president's character. Students then venture out into the neighborhood where they compare historic photos with the contemporary environment as they learn about the historic setting that was home to the Kennedy family for 13 years.
Contact us to set up a visit.


Universities and Adult Learners
We have worked with a variety of university and other adult education groups. Past programs have included house tours, opportunities for discussion and dialog on issues relating to the site and the Kennedy family, as well as walking tours. Please contact us with your desired learning outcomes, program length and group size.
Don't see a fit for your group? Contact us to see how we may be able to work with you to create a program that meets the needs of your group.
Last updated: August 17, 2015