Eunice Kennedy Shriver 100: A Legacy of Inclusion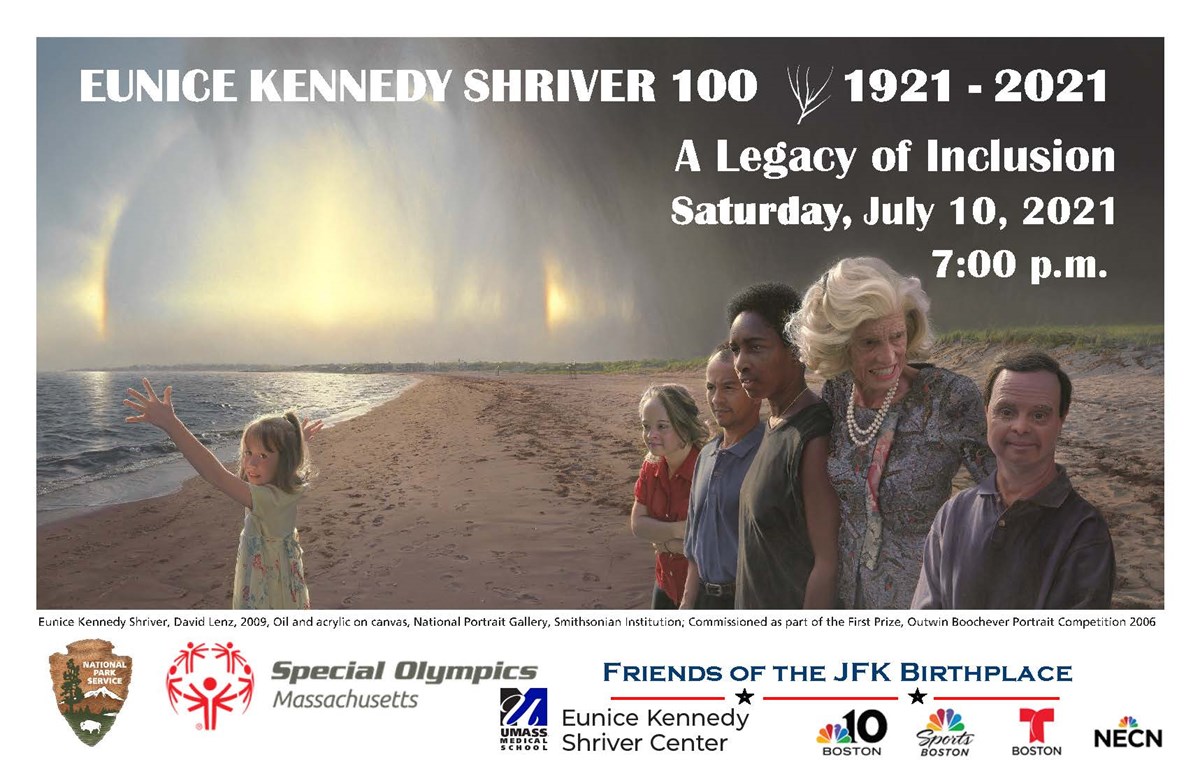 Eunice Kennedy Shriver was born in Brookline, MA at her family's second home, just several blocks away from the JFK Birthplace. Eunice began her education in the Public Schools of Brookline and later graduated from Stanford University. She had strong political instincts and played pivotal roles in the campaigns of her brothers Jack, Bobby, and Ted, and husband, Sargent Shriver. Eunice shared an especially close relationship with her older sister, Rosemary, who was born with intellectual disabilities. This connection helped foster a lifelong dedication to empowering those who may have otherwise been marginalized by society.

In 1968, Eunice founded the Special Olympics; an organization that continues to promote inclusion, competitiveness, and athleticism on a worldwide scale. Her family continues to support these efforts. JFK was the first president to sign major legislation to help those with disabilities. Through uncovering Eunice's story, the park has a unique opportunity to explore non-dominant narratives that will enhance visitor understanding of the Kennedy family's longstanding commitment to helping those with disabilities.

On July 10, 2021, John Fitzgerald Kennedy National Historic Site honored Eunice Kennedy Shriver on the 100th anniversary of her birth with a filmed presentation that celebrated her life and legacy. The program included Shriver family members, biographers, disabilities rights advocates, and an award-winning Special Olympics athlete, among others.

View the filmed presentation here: Standard Version or Audio Described Version

View the full press release
Learn more about the life and legacy of Eunice Kennedy Shriver by reading our staff-created article.
Last updated: July 12, 2021