News Release
New Carnivorous Ungulate Fossil Found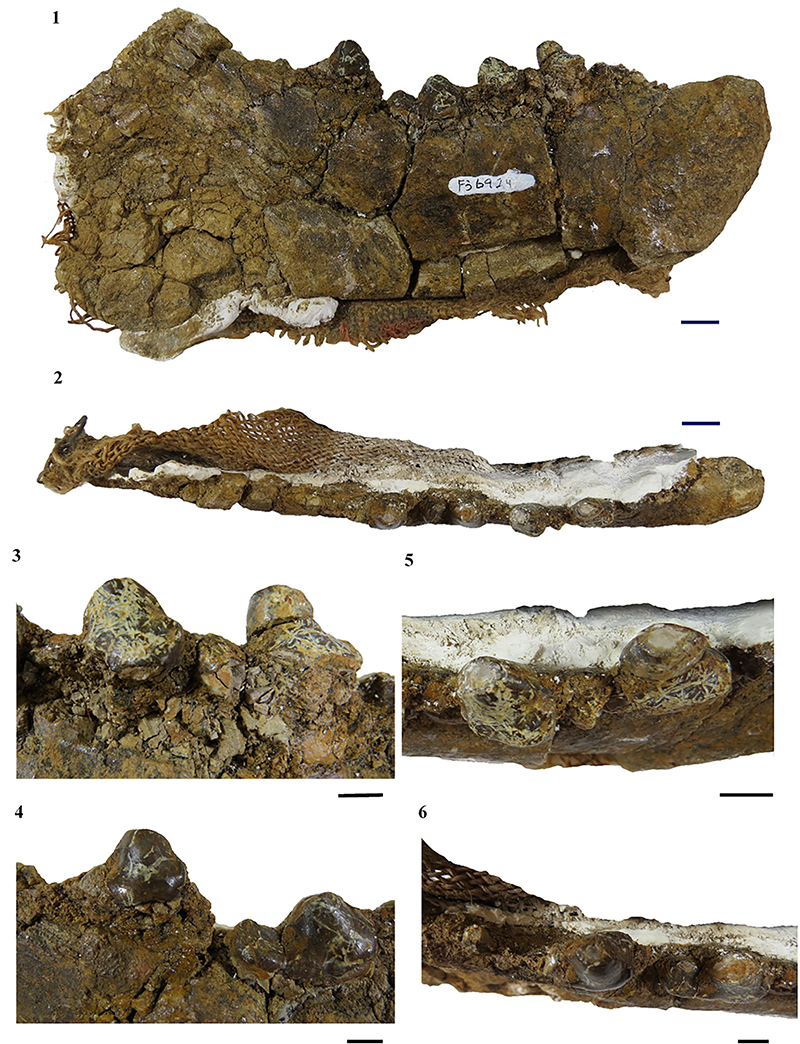 News Release Date:
July 9, 2019
Contact: Dr. Nicholas Famoso, 541-987-2333
Kimberly, Oregon –

The first known mesonychid (meat-eating hooved mammal) from the Pacific Northwest has been found within the Clarno Unit of John Day Fossil Beds National Monument. As reported in the online, open access journal Palaeontologia Electronica, Ms. Selina Robson (University of Calgary), Dr. Nicholas Famoso (John Day Fossil Beds National Monument), Dr. Edward Davis (University of Oregon), and Dr. Samantha Hopkins (University of Oregon) used CT scans to re-identify a fossil jaw from the Clarno Unit as the massive bone-cracking mesonychid Harpagolestes cf. uintensis.
The jaw sat misidentified in the fossil collection of the University of Oregon Museum of Natural and Cultural History in Eugene, OR for about 50 years before it was looked at in detail. There are now three known meat-eating mammals from the Hancock Mammal Quarry in Wheeler County. This mesonycid is the first of the group known from the Pacific Northwest.
Not all fossils can be identified correctly at first glance. Often work needs to be done to remove rock and reveal the shape of the teeth and bones hiding underneath. In some cases, fossils are so delicate that traditional methods of rock removal are not safe for the fossil, so technological methods are used. Technologies, such as CT scanning, help paleontologists identify fossils that were previously impossible to describe, and the fossils from John Day Fossil Beds are no exception.
"It's important to reexamine fossils in museum collections because you never know what new discoveries might be hiding in the cabinets," said Superintendent Patrick Gamman.
The new study, "First mesonychid from the Clarno Formation (Eocene) of Oregon, USA," can be found online in Palaeontologia Electronica: https://doi.org/10.26879/856
Last updated: July 9, 2019