Be A Junior Ranger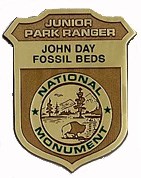 Booklets are available from a ranger at the Thomas Condon Paleontology Center, north of Dayville on Highway 19 or you can mail in your completed booklet and we will mail you a badge!

When finished with the booklet, bring it to any ranger to look over.
You can also become a Web Ranger!
What Does a Junior Ranger Do?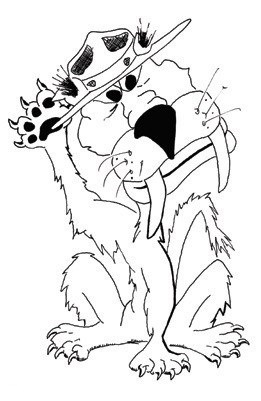 Explore!
This place is a window where we can take part in a rare view into ancient Oregon. Looking through geologic and fossil records we can go back millions of years in time and find very different places than we see today.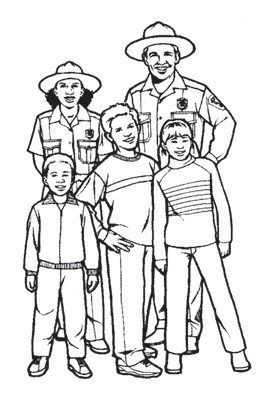 Discover!
You will discover an ancient world millions of years after dinosaurs roamed the earth. An age filled with lumbering rhinos and stalking saber-tooths.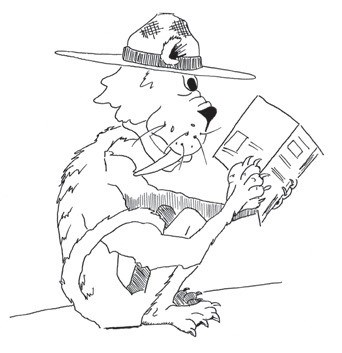 Imagine!
Today, scientific discoveries happen right in front of you, as paleontologists unearth fossils never before seen by human eyes.
Safety First!
Hydrate: Be sure to drink lots of water while driving and hiking around John Day Fossil Beds.
Get Comfortable: Wear good shoes, a hat, and sunscreen.
Take Care: Be careful where you put your hands and feet: snakes and spiders may be resting under rocks and in holes.
Be Good Company: Hike with other people. If you get lost, stay in one place.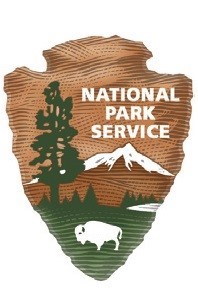 Take Care of Our National Treasures!
During your stay in John Day Fossil Beds National Monument:
Please do take pictures, take away rich and lasting memories, and take your
time exploring the area.
But please, don't take rocks, flowers, or other natural items. This will ensure
that our wild animals have the things they need to survive. Also, please do
not touch any artifacts you find.
Leaving things in place allows future visitors to enjoy the same experiences
you've had.
Last updated: January 3, 2018