Be A Junior Ranger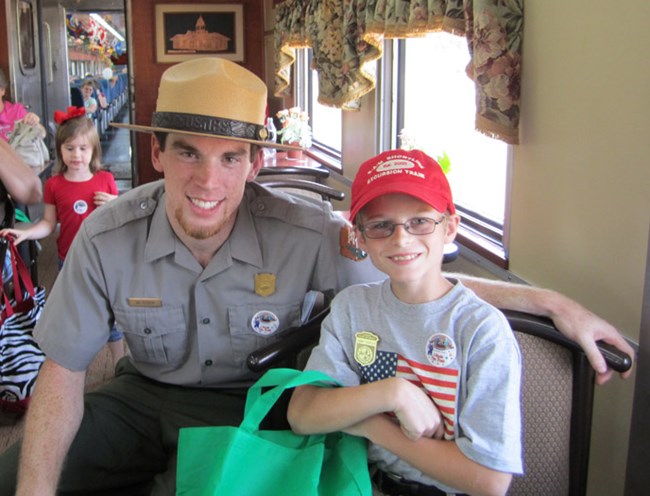 What is a Junior Ranger?
A junior ranger is someone who, after visiting the different sites and completing activities in a workbook, promises to take care of Jimmy Carter National Historic Site. It is a great way to learn and have fun in the park!
Junior Park Rangers Wanted!!

The Junior Ranger Program provides a way for young people ages 7 to 12 to expand their knowledge about President and Mrs. Carter, the historic site, and the National Park Service. If you are planning a visit, stop by the park visitor center and pick up a Junior Ranger Booklet. If you get stumped on a question, you can ask your parents for help.
Please feel free to download our Junior Ranger booklet Upon completion, you can receive a certificate and badge after mailing the booklet to the park. The mailing information is listed inside.
Email your questions or comments on the Junior Ranger Program to our Interpretive Rangers.
Be a WebRanger!!

Now you can be a Junior Ranger even if you are not able to visit a national park. Become a member of a growing group of young people who are interested in the world around them and involved with their nation's heritage...The Webrangers! The door is always open to WebRangers of all ages.


Last updated: July 5, 2018