French Quarter Visitor Center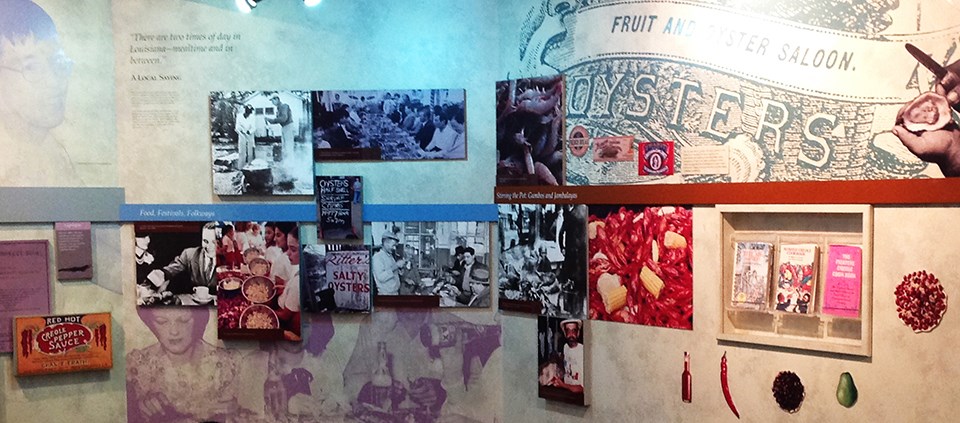 This site will also host operations for New Orleans Jazz National Historical Park until further notice; please visit www.nps.gov/jazz for details.
What's Happening:
History Talk - 10:00 a.m. Tuesdays through Saturdays. Discover New Orleans' history and culture through a history talk with a Ranger at our Visitor Center. No talk on federal holidays or on Mardi Gras when the visitor center is closed. (This is not a walking tour.) Free.
Visit our keyboard shortcuts docs for details
Duration:

3 minutes, 17 seconds
Discover some of the things there is to do at the French Quarter Visitor Center for Jean Lafitte National Historical Park & Preserve and New Orleans Jazz National Historical Park. Rangers provide a tour of the site while the Arrowhead Jazz Band performs. Baba Luther and Mama Jamilah lead a drum circle and visitors explore the exhibits in this short video tour of our French Quarter Visitor Center.
Shortly after the French founded New Orleans in 1718, engineers drew up a formal city plan for Nouvelle Orleans---the area that we now call the French Quarter. The city quickly expanded beyond those original boundaries to become an important American port. People arrived from all over the world, joining the early inhabitants of the area to create a distinct culture rich in food, music, and tradition.
Jean Lafitte's French Quarter Visitor Center shares the history and traditions of the city and the lower Mississippi River delta through visitor center exhibits and a film. Kids can earn a badge with the Junior Ranger program. The center's park store has CDs, collectibles, and books from history to cookbooks to children's stories. Admission is free.

Follow these links for the park's calendar of events, exhibits, and programs; for directions and transportation options; and for accessibility information. Note that there is no parking available at the French Quarter Visitor Center but that there are several pay-to-park lots available within easy walking distance.


Last updated: August 23, 2023