For Kids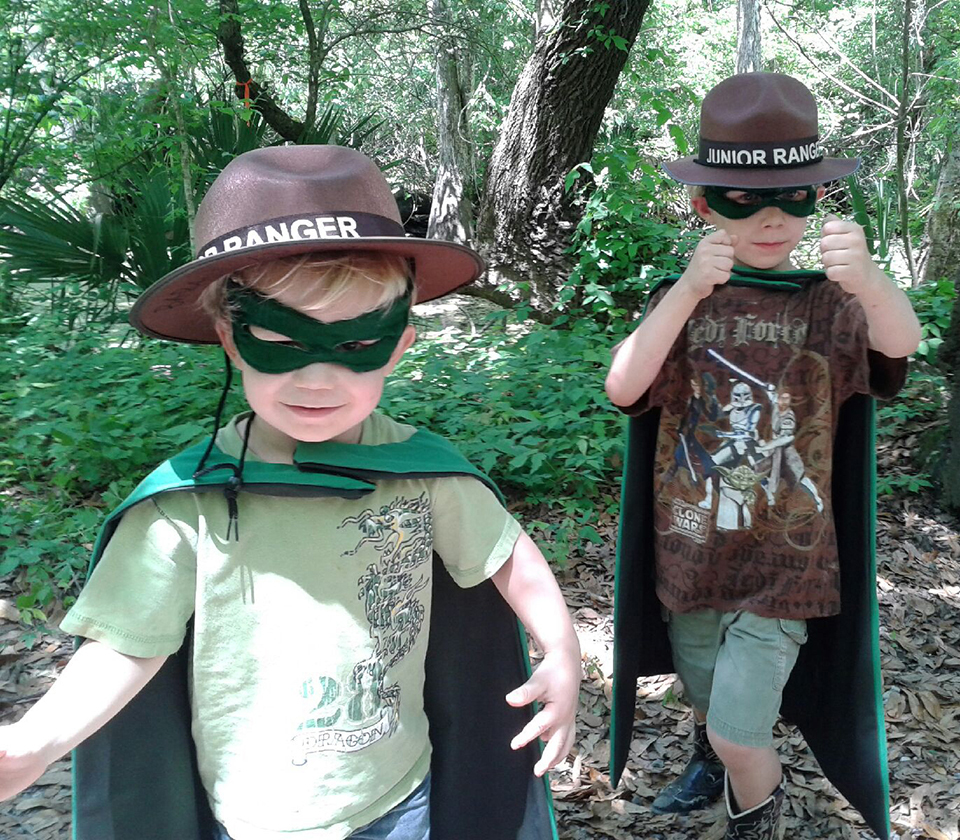 Watch an alligator catch a fish, meet a soldier from 1815, cruise the bayou in a traditional Louisiana boat, fill your ears with New Orleans music, or learn to dance Cajun-style. The six sites of Jean Lafitte National Historical Park and Preserve have something for everyone, including kids. The park's home page will take you to information about each site, and all sites have activities JUST for kids!

Special programs include
If you can't visit the park in person....
check out student

i-reports

from the Battle of New Orleans.

join the WebRangers and take a virtual trip to a real national park where you can track animals, explore dinosaur diets, or meet important---but not always famous---Americans.
see what you can find out about Jean Lafitte National Historical Park and Preserve by visiting the History & Culture, Nature & Science, and Plan Your Visit sections of this website.
check out the National Park Service history and culture for kids website for online fun, places to visit, and more.
visit the National Park Service nature website for podcasts, photos, and information about science in your national parks.
follow the adventures of Buddy Bison----in fall 2011 he and his friends went to the Barataria Preserve for a walk in the wetlands. Is he coming to your town?
join Muppets Elmo and Murray for online fun with Sesame Street Explores National Parks.