Field Trips at Chalmette Battlefield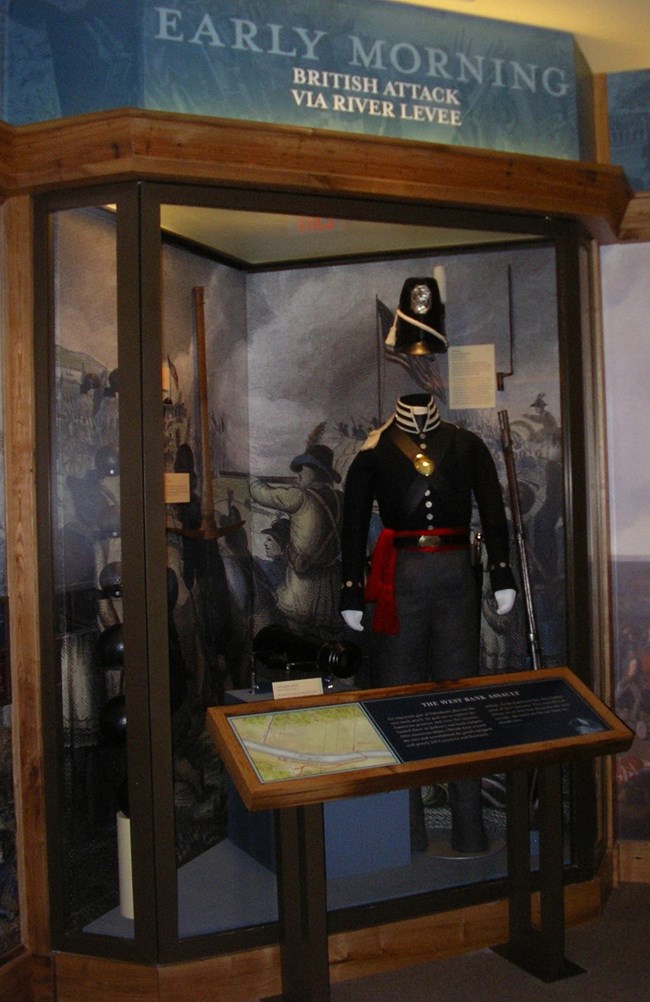 At Chalmette Battlefield and National Cemetery in Chalmette, field trip participants can learn the story of the War of 1812 and find out why the Battle of New Orleans made the United States a true power on the world stage. At this time, staff are unable to offer ranger-led programs other than the daily talks (see below), but groups can explore the site on their own. If your group will be over 20 people, email the battlefield or call 504-281-0510 ext 223 to let the rangers know when you are coming; this will avoid having several large groups on site at the same time.
attend the daily ranger talk at 10:45 a.m. or 2:45 p.m. when the Creole Queen excursion boat arrives
discover the films and exhibits of the visitor center
view the Mississippi River from the top of the levee
download, print, and share pdfs for Chalmette Bingo (suitable for grades 1-2) or Chalmette Challenge (grades 3-8) and test your knowledge.
learn more about the Battle of New Orleans with an electronic field trip to the Battle of New Orleans that was produced by WYES-TV in 2015.
Last updated: October 18, 2019