Laws & Policies
Firearms and Other Weapons
As of February 22, 2010, a new federal law allows people who can legally possess firearms under applicable federal, state, and local laws, to legally possess firearms in this park.
It is the responsibility of visitors to understand and comply with all applicable state, local, and federal firearms laws before entering this park. As a starting point, please visit our state's website, http://www.moga.mo.gov/statutes/C571.htm.

Federal law also prohibits firearms in certain facilities in this park; those places are marked with signs at all public entrances. These facilities include the Arch Visitor Center, the Old Courthouse, and all Maintenance facilities.
---
Superintendent's Compendium
Federal law requires that park superintendents Superintendents maintain a written compilation of all designations, closures, permit requirements, and other restrictions imposed under discretionary authority. This compilation, known as the "Superintendent's compendium," is updated annually and be made available to the public.
Click here to read the Superintendent's compendium for Gateway Arch National Park Click here for the closed circuit television monitoring (CCTV) policy.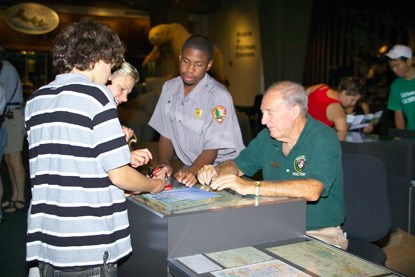 Last updated: September 30, 2019