Freedom Licenses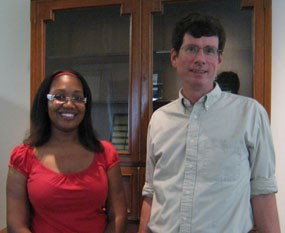 Freedom Licenses
Life was often harsh for free blacks in the State of Missouri. They were not considered to be citizens, and after 1847, their children could not attend school. By the terms of an 1835 law, a "free man or woman of color" had to have a license with them at all times as proof that they were free. If caught without a license, the African American was thrown into jail, then brought up before the Board of County Commissioners, a panel of three judges who decided their fate. Once emancipated, all free blacks in St. Louis had to apply for a license or face eviction from Missouri.
How many slaves applied for licenses to remain in the state?
During the summer of 2008, through a special program of Cultural Diversity Internships administered by the National Park Service and the Student Conservation Association, Ebony Y. Jenkins, investigated the records of the County Court and enumerated all of the emancipated persons of color who applied for freedom licenses. These records are today preserved at the Missouri Historical Society, including a collection of original freedom bonds for many of those who received licenses.Ms. Jenkins findings are detailed in a written report and a database.
Last updated: April 10, 2015